Corvus People launches new HR for Growth Service to support the success of NI businesses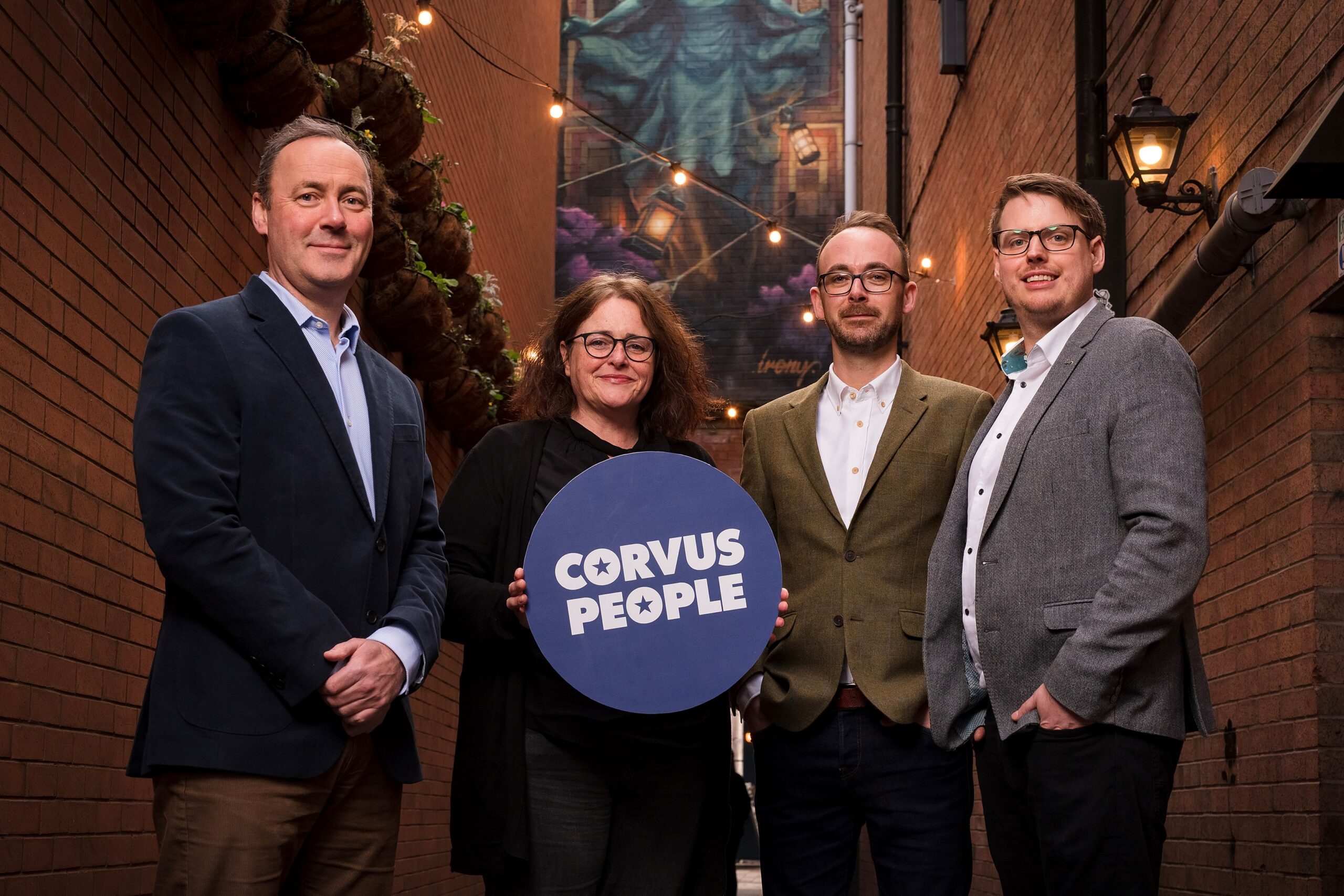 Belfast-based consultancy firm, Corvus People, has launched a new HR for Growth service aimed at helping their clients harness the power of people to drive business growth. The focus of this service, along with others offered by Corvus People, is to support businesses to recruit, develop, and retain the market's top talent. Northern Ireland has skilled talent across various industries, but businesses are finding it hard to engage and keep their teams. Corvus People believes that now, more than ever, business leaders need to take stock of what their top talent requires to thrive.
According to recent research by the Chartered Institute of Personnel and Development (CIPD), Northern Ireland workers are least likely to say that their job offers good opportunities to develop their skills (31% v 25% UK average) or would help develop their careers (46% v UK average of 41%). Today's talent is looking for more than just a salary, and the company's culture is becoming increasingly important, including its approach to professional development.
Announcing the new HR for Growth service, Ian Weatherup, MD of Corvus People, said, "Our approach, since we started in 2011, has always been about people – they are the greatest asset to any business. Placing people at the centre of any business strategy is not only essential to business growth but is key to their success. Our collaborative approach with our clients means we become their people strategy partners. We work alongside them to deliver solutions across the entire employee lifecycle to support their teams and help them thrive."
Ian added, "This is an exciting time for Corvus People as we prepare to work with businesses as they take that next big step toward growth and success."
The new offering, HR for Growth, bolsters Corvus People's existing solutions, which provide 360 support and integrate seamlessly into their clients' existing processes. It costs more to recruit than retain, with some studies, such as the Society for Human Resource Management (SHRM), predicting that it costs on average 6-9 months' salary to replace a salaried employee, which is why all Corvus People services are geared toward long-term retention.
Corvus Assured, the Executive Search methodology launched at the beginning of the pandemic, uses market-leading behavioural analysis tools to assess cultural fit as well as the skills match. This service creates long-lasting retention, with 97% of candidates still in position after 12 months and is already achieving notable success for a range of Northern Ireland and international clients.
Corvus People has built its reputation on helping businesses to manage change, reduce risk and improve their people strategies, and this new offering is no different.
Corvus People has extensive experience in working with clients across a range of industries, including manufacturing, technology, construction, and financial services. The company is committed to helping businesses of all sizes to develop and grow, and the HR for Growth service is just one example of this.
Businesses looking to improve their people strategies and drive growth can benefit from Corvus People's solutions. The service offering provides a comprehensive range of solutions to support businesses in recruiting, developing, and retaining top talent. With one of Northern Ireland's most experienced team of consultants and a focus on long-term retention, Corvus People is the perfect partner for any business looking to take that next big step towards success.

What is ChatGPT and how will it change recruitment?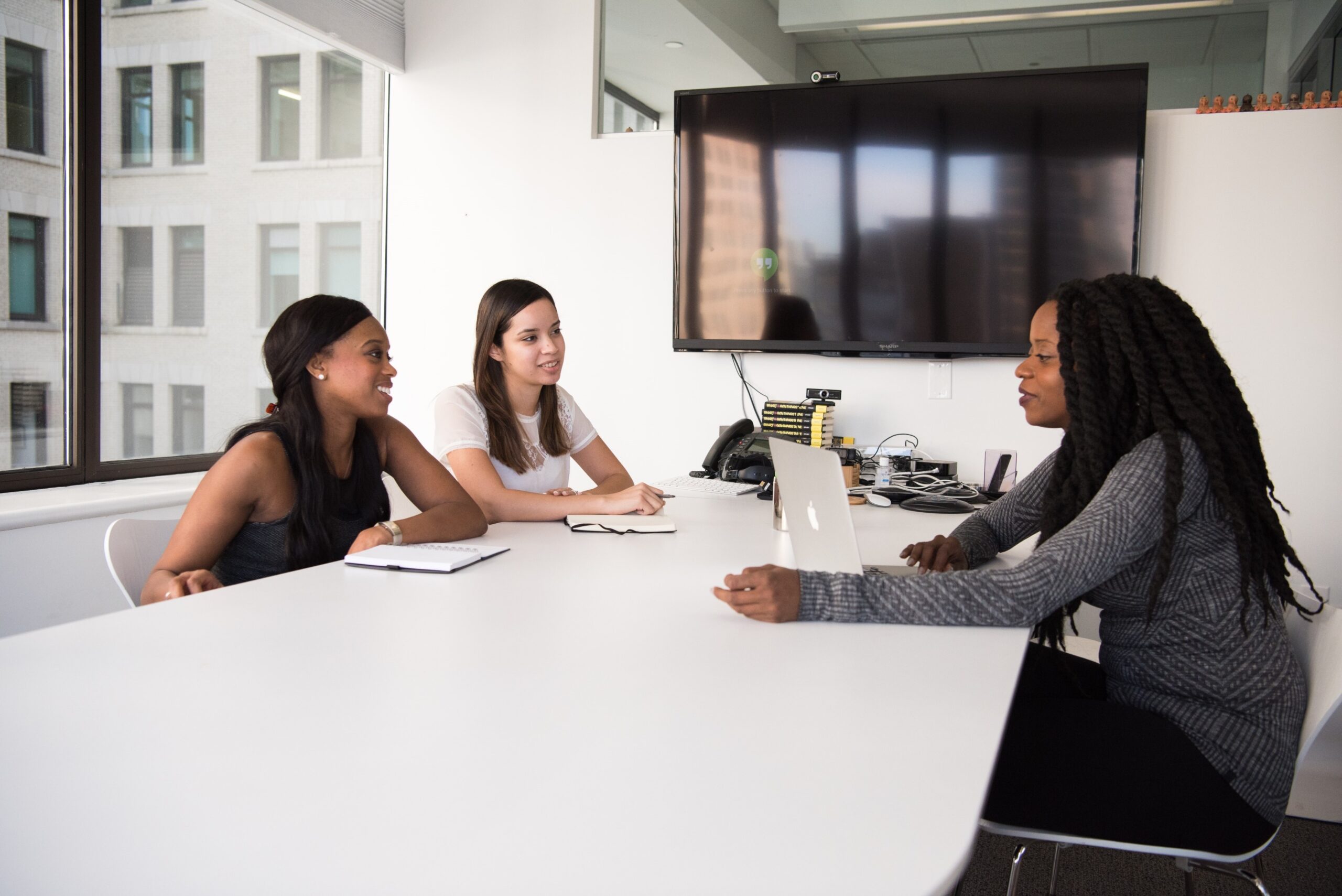 On 1st December 2022, OpenAI (co-founded by Elon Musk and backed by Microsoft) launched ChatGPT, a general-purpose chatbot that creates AI-generated content in a human-like response.
It brings AI to the masses as it offers non-technical people direct access to AI as you simply type your question, and it will reply to you in a few seconds.  This is the major step forward – predecessors didn't have a user-friendly interface which makes it accessible to virtually anyone. Unlike previous AI, ChatGPT will admit to its mistakes, understand context, ask follow-up questions, and correct your false assumptions. 
There are endless potential applications – students writing end-of-term papers and assignments (it has already been banned by the NY City Department of Education), poetry, emails, answering philosophical questions and even writing limericks.
Today ChatGPT has the potential to significantly change how companies recruit by automating and streamlining activities to include CV/Resume screening, conducting initial interviews, Candidate matching and HR assistance (answering candidate queries). 
In the future, it will be able to assess soft skills and ask behavioural interview questions, but these will require interpretation by a professional recruiter or hiring manager. 
Currently, ChatGPT cannot search and find job-specific candidates and it is not a replacement for human decision-making and judgement in the final hiring process. 
The launch of ChatGPT has been described as a watershed moment and poses more questions on the ethics of AI.  How should it be regulated and what barriers and restrictions will be applied to searches?
Some sectors, such as traditional search engines are likely to be disrupted and the stakes are high.  Google launched Bard, their AI enabled chatbot, but an error in its first answer cost $100bn being wiped off their share price.  Microsoft also announced in that they are enhancing their Bing search engine with similar technology that ChatGPT is built on, which led to a 4.2% increase in share value. 
Every industry should be keenly watching to see what impact, both positive and negative conversational AI solutions could have on them.  
Companies, Hiring Managers, and recruitment companies should have AI chatbots on their Threats and Opportunities radar for 2023 to consider how it can be used to automate certain tasks in the recruiting process such as initial candidate screening, answering frequently asked questions, and scheduling interviews.
Footnote – thus far I have written this blog myself.  Below is ChatGPT's reply to my query "What is the future of recruitment and technology".
The future of recruitment and technology is likely to be marked by continued automation and digitization of various aspects of the recruitment process, from sourcing and screening candidates to scheduling interviews and onboarding new hires. This will likely result in increased efficiency and speed, as well as data-driven insights into the talent acquisition process.
In addition, there may be increased use of artificial intelligence, machine learning, and other advanced technologies in the recruitment process to make it more personalized and effective. This could include personalized job recommendations, candidate sentiment analysis, and predictive hiring analytics.
There may also be a greater focus on virtual and remote hiring, driven in part by the ongoing pandemic and the increasing trend towards remote work. This could lead to the development of new virtual recruitment tools and technologies that enable employers to reach and engage with a wider pool of candidates from around the world.
Overall, the future of recruitment and technology is likely to be shaped by a combination of factors, including advances in technology, changing workforce demographics, and evolving employer and candidate expectations.
Written by Ian Weatherup

Brand – aligning personal with business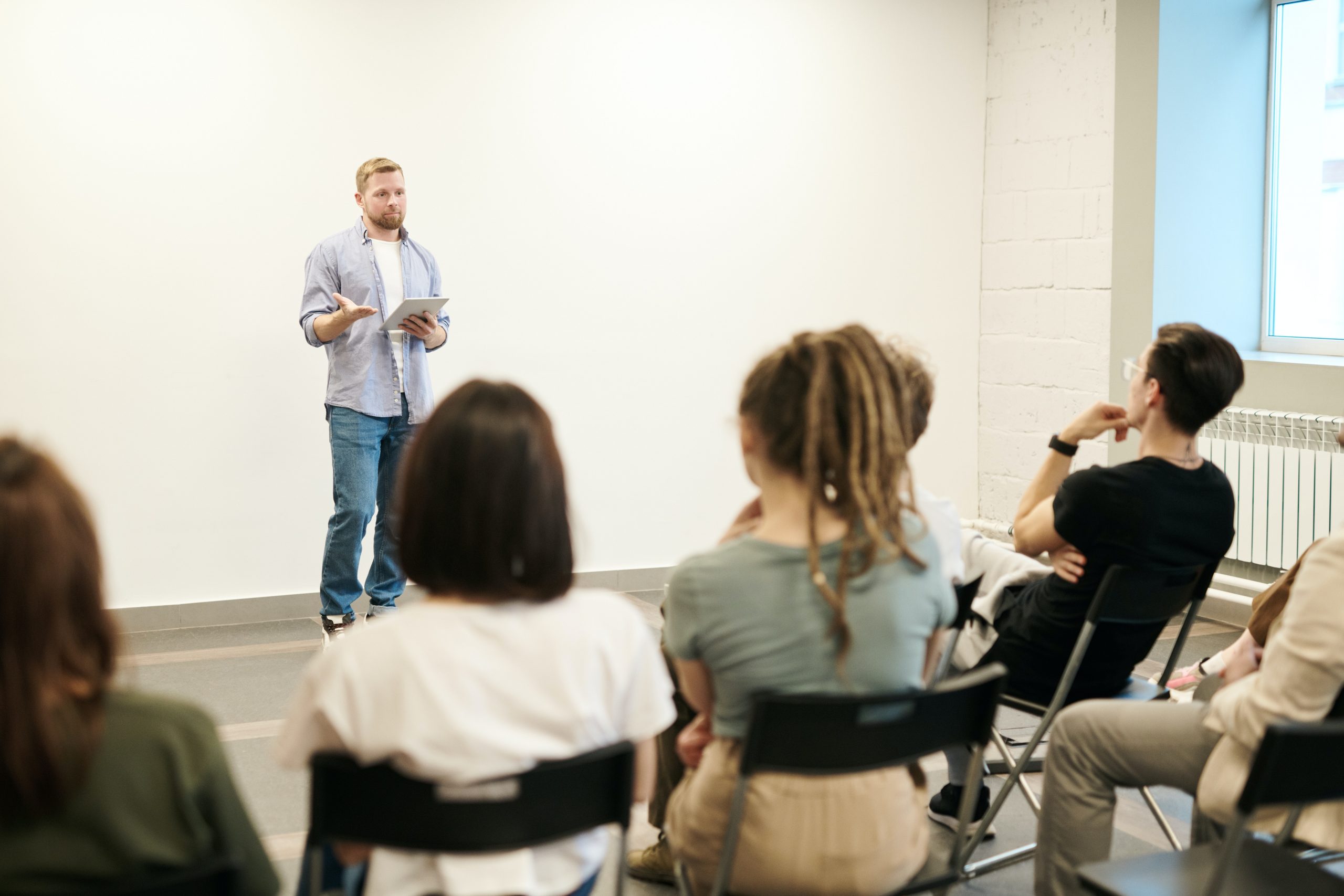 Regardless of whether you invest any time into it or not, we all have a personal 'brand'. Simply put, a personal brand is how you are perceived by the people you engage with. It comes through in your conversations, the stories told about you, and even what you wear, so anyone you interact with will have some opinion of who you are and what you stand for. Because you are curating this brand all the time, either consciously or unconsciously, it is worth taking a step back to ensure that how you present yourself is truly aligned with your values and beliefs – and a good place to start is where you work.
Any brand, personal or business, should be created from the inside out. It isn't about having the best logo, or the biggest following on social media – it goes much deeper. Values and purpose should be the foundation of any strong brand and informs everything from how teams work together internally, right through to the external initiatives the business supports.
While this is easy (or at least easier) to do on a personal level, it's much harder as a company, but why? Businesses are an accumulation of people, all with their own values and beliefs, and sometimes these are misaligned from the start. Values are set by the senior team and when there is little buy-in from the wider business, these are diluted over time. This impacts the organisation as a whole and could also lead to damage to the brand from an external perspective.
As an example, a business can say that 'openness' is a value. This will form part of their external messaging and be promoted in their marketing materials. However, if the staff in the business conceal information from clients or are known to tell half-truths, the brand will be perceived as the opposite. This is why the values in your business must be representative of the values you hold, as ultimately, it is the staff that showcase them to the market.
Having an alignment between your business and personal brand matters – you spend a lot of time there, and the association alone will have an impact on how you are perceived. Let's say, for example, you are a long-serving senior manager in a business with a poor reputation. How does this look to the outside world? People may assume that you, at least to some degree, align with the brand of the business. You have been there a long time, you have led the team, and you have had significant input into the business itself. As the old saying goes, actions speak louder than words – and what you do, or in this case, where you work, will have an impact on your personal brand.
We have covered the bad, but what are the positives of having alignment between brands? As cliched as it is – synergy. Synergy is working together to create a combined effect that is greater than the sum of their separate effects. When you align with your workplace, you become an advocate for them. You fit into the organisation, you feel connected and engaged with the values, and you support them wholeheartedly in their purpose. You work to create success, and this is shared together. Your personal and business brands will complement one another, and you can start to leverage their content to promote your own brand. It increases the reach of the business and, if you work for a strong brand name, you have an opportunity to utilise its status to enhance your own visibility.
So, what can you do to align your brand with the brand of your business?
Firstly, you should try to work with a brand that you believe in. You should hold similar values and feel confident that the way you do business is the right way. Of course, this is no mean feat if you are already in an organisation that you don't align with, but it is worth considering the longer-term impact of working for a brand that you don't believe in. When looking for a new role, it's important to ask questions about culture and values to ensure that it is a fit for you. You should do your research into the company, look at the initiatives they support, and the messaging that comes from senior leaders in the business. At the end of the day, you can't align your brand to a business if you don't agree with anything that they stand for.
Secondly, you should tailor your message to suit your businesses brand. It's unlikely that you will be an identical match to where you work – even if your values are the same, your priorities will be different. However, they will be similar and easily adapted to your style and brand. You should keep to the business's tone of voice while adding your personality and views. Because your personal brand is just that, personal, it should always feel authentic to you. If you move to a new role, you will carry this with you, so you don't want to appear like a carbon copy of the company LinkedIn profile. This might seem challenging, but if you are bought in to the organisation's values and purpose, it will happen almost naturally.
Finally, be an advocate for your business. When you are proud of where you work, it is much easier to shout about it. It makes up a huge part of our lives, so we should be glad to share this with others. You can be an advocate for people to join your team, or for customers to buy your product. Either way, when everyone is working together and toward the same goal, success will be shared with all. Opportunities will also arise within your business that will benefit you in the long run. It could be to create new content, be the face of a campaign, or maybe lead a project. Regardless of what these opportunities look like for you, they will help you advance your career and bolster your experience.
Having a strong personal brand has its benefits – it can help you develop your career, get in front of potential clients and customers, and will give you more control over how you are perceived in the market. When this aligns with your business and is utilised for shared success, it can open up even more opportunities – not just for you, but for the wider organisation as well. And remember, your brand already exists, so make sure it's true to you.

The Great Resignation; An Opportunity for Change
The Great Resignation is the informal name for the widespread trend of a significant number of workers leaving their jobs during the COVID-19 pandemic.
Texas A&M professor Anthony Klotz defined the term "The Great Resignation" (paywall).
"How we spent our time before the pandemic may not be how we want to spend our time after," says Klotz.
Klotz believes how we spend our time pre and post-pandemic will cause a massive shift in the future of work he identifies the key factors of Hybrid and remote work as a key driver in people reassessing the status quo.
The great resignation, if the stats are to be believed, will massively affect organisations from the US to the UK and their ability to function and drive businesses forward.
Some Stats:
According to a survey conducted by LinkedIn, 74% of the participants said time spent at home during the pandemic caused them to re-evaluate their current work situation.
Top Reasons for the Great Resignation
The Covid Pandemic: The covid pandemic has given workers time to reflect on their current work, what this means to them and how this aligns to their life and values.
A backlog of resignations: workers considering resigning from their jobs prior to COVID-19 stayed in roles due to the uncertainties surrounding the pandemic.
Working from home: remote work became the norm for a lot of people, so when businesses started asking them to return home full-time many wanted to remain working from home.
Sense of belonging being valued: there is a disconnect between what the employees consider important and what their managers and companies see as important. (McKinsey's & Company)
Employee burnout: while 42% of employees were already experiencing burnout before the pandemic, that number skyrocketed to 72% during the pandemic, due to increased anxiety, heavier workloads, and people taking less time off. (Limade)
An Opportunity for Change
Many believe the great resignation is an opportunity for change, forward-thinking companies are shifting their focus towards retaining employees and making work more meaningful. For work to be more meaningful employers need to focus on true authentic employee engagement and understand the root cause of leavers and develop strategies, engagement models, and tools that make employees want to stay. 
Companies in 2022 should focus on:
Understanding Employee Key Drivers: Companies need to understand what is driving employees at a company and social level so that they can shape their offering to be more meaningful to employees. Companies need to take their employer brand seriously and understand how this aligns with employee values. Companies that invest in their employer brand see staff turnover reduced by 28%. (Office Vibe)
Flexible work Arrangements: Forward-thinking companies will focus or Hybrid, work from home and remote first models to tap into the talent pool that sees flexible working as their preferred model of work. COVID, it was a novelty. The rise of the four day work week in 2021 may start to become the norm in 2022 for forward-thinking companies and become a competitive advantage for companies in the war for talent (LinkedIn). Recent research has shown job seekers Searches for jobs that allow employees to work from home in Ireland were six times higher in December 2021 than before the Covid-19 pandemic began Irish Examiner. (Irish Examiner – Remote Working)
Focus on employee Wellbeing and mental health: With burnout being a significant factor in the great resignation, companies need to focus more on the mental health of employees according to research from the CIPD, Fostering employee wellbeing is good for people and the organisation. Promoting wellbeing can help prevent stress and create positive working environments where individuals and organisations can thrive. Good health and wellbeing can be a core enabler of employee engagement and organisational performance.
Employee engagement technology: With hybrid, WFH, and remote working, companies need to make use of digital technology to improve employee experience and engagement, there has been an explosion of technology in this area that focuses on both productivity, communication, and internal social elements of the business. These software products can strengthen business communication, employee engagement, culture, and connection to the business. Products such as Workplace from Meta, Viva from Microsoft, and Humu all focus on the workplace and improving employee experience and engagement.
The Future
As COVID 19 has had major impacts on the world of work across the globe lots of organisations and individuals are still in a period of adjusting to a new normal. Companies that thrive will be the ones that hire employees that authentically share their values. Forward-thinking organisations will focus less on the transactional elements of employment and more on:
Understanding employee key drivers
Employer Brand
Employee experience and engagement
Mental health
Flexibility In the workplace
Equality, Inclusion, and Diversity
2022 will be an interesting year for organisations as they develop new strategies to retain and hire staff post COVID.

The Strangest Questions To Get Asked In An Interview
Most of us will be familiar with traditional interview questions but from time to time employers will test applicants with unusual questions in an interview.  Usually asked by big brands, as obviously, they want the best of the best. Candidates who can think on their feet under pressure.
If you are interviewing with a big brand, expect to be tested, but don't expect to have the answers at your fingertips. The key is to pause, thinking about the question, respond calmly and logically. Your willingness to embrace an unusual question and your efforts to give a logical answer will be looked upon favourably by an employer, whatever answer you eventually arrive at.
Here are some strange questions which have been previously asked in interviews:
What biscuit would you be and why?
Room, desk and car – which do you clean first?
How would you get an elephant into a refrigerator?
If Germans were the tallest people in the world, how would you prove it?
How would you cure world hunger?
Pepsi or Coke?
If you wanted to bring your dog to work but one of your team members was allergic to dogs, what would you do?
Design an evacuation plan for the building
Name a prank you would pull on x manager if you were hired.
If you could be remembered for one sentence, what would it be?
Tell me a joke
What's your favourite song? Perform it for us now."
You're a new addition to the crayon box, what colour would you be and why?
On a scale from 1 to 10, rate me as an interviewer
…Now, let's review how to answer the strange interview questions.
What biscuit would you be and why?
This question is trying to decipher your kind of personality, or possibly the interviewer wants to know if you'll eat all the digestives on a tea break. Either way, the first biscuit which comes into my head are my favourite biscuits, Chocolate cookies. A common choice I'm sure, but everyone loves a chocolate cookie.
What your favourite biscuit says about you
Room, Desk and Car – Which do you clean first?
Whichever order you decide, the interviewer is most likely interested in your reasoning. What logical approach are you taking to an unknown situation?
How would you get an elephant into a refrigerator?
This sounds like a joke question, but try to arrive at a logical answer.
Is it a baby elephant, if so a chest refrigerator may be adequate?
If it's a full elephant, I guess we would need a custom-made refrigerator
Bring the elephant to a sub-zero climate such as Antarctica- essentially a giant refrigerator
If Germans were the tallest people in the world, how would you prove it?
Take a consensus of the average person's height in each country in the world and compare it to German's average height.
How would you cure world hunger?
This question is massive. These are only some suggestions:
Focus more on globalisation in poorer countries
Provide facilities/training for locals to produce more food
Pepsi or Coke?
This could just be a personal choice, but Coke has always seemed to be slightly superior to Pepsi. Most likely due to its marketing advantages from previous campaigns such as initiating a red Santa Claus and developing 'bring a coke home' Christmas Campaign.
More differences between Coke and Pepsi
If you wanted to bring your dog to work but one of your team members was allergic to dogs, what would you do?
This is a question analysing your caring side, you can't cause problems in the office with team members, but you also can't harm the dog by leaving it in the car all day. What are your options?
Bring the dog on a day your team member is off
Don't bring your dog to work
Design an evacuation plan for the building.
This is analysing your attention to detail. Have you looked at the building when you came in, are you aware of the layout of this floor?
I guess the rule here is to, pay attention to the building on arrival. 
Name a prank you would pull on x manager if you were hired.
This is another analysis of your personality, it's a great measurement to see how you would fit into the team. In addition, to assessing what you think is funny and acceptable in a work environment.
If you could be remembered for one sentence, what would it be?
This last sentence will provide insight into what you most care about in life or what means to you the most. This can be a judge of your character and interests, are you going to be a good team fit? What do you care about?
Tell me a joke
If you're caught off guard this can be difficult to think of on the spot. Do you resort to how did the chicken cross the road? This is blatantly boring and not very creative. On the other hand, you don't want to offend anyone with "three men walk into a bar.." kind of joke.  I suggest dad jokes are probably the best, they are so embarrassing they are funny.
What's your favourite song? Perform it for us now.
This question assesses your confidence, can you perform a song in front of strangers? I guess you're confident enough to do anything. Especially if you can't sing.
You're a new addition to the crayon box, what colour would you be and why?
This is a chance to be creative, make up a colour? Go beyond the usual RGB, if the job seeks a creative individual this is your time to shine. 
On a scale from 1 to 10, rate me as an interviewer
Is this a question asking you to suck up to the interviewer or is it a test to see if you can critically analyse? Can you give constructive criticism? This is the real test to decipher what the interviewer wants from you. If you're applying for a manager role or senior position, then yes provide genuine advice. Try not to show fear in high pressured situations, even if this job depends on it. 
Please note that any answers I have provided are out of context. The best way to approach these types of strange questions is to understand what the interviewer is asking you and how your answer could be relevant to the job.
Learn what questions have been previously asked in Google interviews
If you're interested in a career move and would like to speak to one of our friendly recruiters in confidence, please get in touch on 028 9091 8529 or email your CV to hello@corvus.jobs.  

Why You Should NEVER Take a Counter-offer (80% of the time)
What is a counteroffer?
You've nailed the interview(s), you've had a call from your Recruitment Consultant with the great news that the new company formally want to offer you the position.
Brilliant, your hard work has paid off!
All you must do is hand in your notice which can be daunting. You have a sigh of relief after you've handed in your notice. Then you get called into your current boss' office, you're offered a counter-offer, usually more money or a promotion to stay.
You're torn, what do you do now?
Here are 6 reasons why you should never take a counter-offer
Recognise your worth
Why has it taken for you to resign to prompt your employer to give you the promotion, responsibility or pay rise you have been asking for? Professional development should be rewarded due to hard work and not out of fear of losing staff. The culture of your workplace could not be rewarding your hard work. You'll soon be in the same situation again.
Broken trust
You've essentially fired your Manager. You have expressed your desire to leave and your Manager is unlikely to completely trust you again.
Money doesn't solve your problems
Unfortunately, money will not make your work environment nicer, give you better projects to work on or remove that Sunday night fear. You'll just be able to buy slightly more expensive coffee to catch your tears at work. This short-term gain most likely won't pay off in the long run. Many promises made during the counteroffer period do not come to fruition and you may find yourself even more frustrated and eager to leave.
You'll end up leaving
80% of candidates who accept a counteroffer from their current employer end up leaving within 6 months. Not only will you leave but you'll have damaged your reputation with your employer and burnt bridges. Going all the way to offer stage with a new employer, only to turn them down to stay where you are a waste of everyone's time. Are they likely to give you that same offer 6 months down the road – employers will remember that you jilted them at the altar!
Your Manager is buying time (and maybe their job security)
Depending on your Manager, they might not care if you leave, they're more worried about you walking out and there being no one to replace you. The cost of no one in your role can be very costly and it can also reflect poorly on a Manager if they are losing a valued team member.
Rock the boat
Once your office or co-workers get a whiff of your £5 or 10k pay rise the company environment may be damaged. Resentment could grow from your co-workers. They may be thinking, 'Oh, Susan handed in her notice and got an amazing pay rise, maybe I should do that too…'
Expectations will also be raised in terms of what you are expected to deliver – if you are given a pay increase and improved conditions, your existing employer will have significantly increased expectations about repaying them, which can lead to friction.
Conclusion
It's important to remember why you were planning on leaving in the first place. Appreciate the value of taking this new opportunity. There were reasons you were leaving your current employer, create a pros and cons list of starting fresh at a new company. One thing that is important during this period is to talk to your Recruitment Consultant. Let them know your thoughts on this negotiation period they should be there to advise and recognise which would be the best opportunity for you.
It can be a scary process changing jobs which is why most people can see the easier option of simply staying where they are. Workers who change jobs earn an average pay raise of £2,066 per year or 5.2% (compared to the 2.9% national average) – when did you last get a pay rise? – Glassdoor Economic Research, Why Do Workers Quit? The Factors That Predict Employee Turnover February 2017.
Benefits of changing jobs when you're unhappy
A reminder of why you were changing your job in the first place.
• Your mood
It will feel like a weight has been lifted off your shoulders. When you're unhappy, it can affect not only your mood in work, but your life outside of work. Your mood affects the people around you. Changing jobs can help improve your relationships with family and friends.
• Fresh start
When you're interested in changing your job, it's usually to either get away from negativity or you're attracted by opportunity. This could be an opportunity to take a step up in the career ladder and I don't necessarily mean more money, I mean more responsibility, career development, new projects, better experience – an overall better career path.
• Stay sharp
When you change your job, you need to learn to adapt to new work environments, face new challenges and possibly even work with new technologies. You'll meet more people in your industry and broaden your knowledge in your sector.
• Better job
In addition, to feeling more valued, this could be an opportunity to achieve a far better remuneration package. Whether that means a better pension, less travel, additional training more flexible working or bonus structure to name a few. This could give you overall better satisfaction in work.
If you're currently looking for a job or maybe you're considering a change it is important that you do the following things to ensure you are making the best move for your career.
1. Create a list
Create a list of reasons why you want to change jobs. This will affirm whether you're making the right decision to change your job and what you are looking for in a career move. This will prevent any embarrassment for yourself and the recruitment consultant if you end up accepting a counteroffer and take it because of last-minute promises.
2. Find a niche recruiter in your sector
This is important for a number of reasons. They will have expert market knowledge on which companies are good to work for, who is currently recruiting, and who will be someone to fight your corner throughout the job search process.
3. Glassdoor is your friend
If your recruitment consultant suggests a company you haven't heard of, or even if you have. Check out their Glassdoor reviews. It's important that you're moving to a company where things will get better, not a toxic environment where the staff are unhappy in their jobs.
Learn more about job searching in Northern Ireland
If you're not looking for a job but would like to learn local professionals' career stories and know what's going on in the market in Northern Ireland? Why not listen to our career podcasts

Top Skills Employers Are Looking for in Candidates in 2022
There are a number of universal skills that employers look for in candidates regardless of what the position is. Possessing and demonstrating these skills will make you vastly more desirable to employers. These skills essentially include communication, problem solving and teamwork.
Whilst there are specific skills needed for each industry and job, there are also core competencies that span across all professions. These are considered key employability skills and are essential to being an effective employee, and future leader.
See below the most sought-after employability skills that hiring managers search for in candidates:
Communication Skills
Communication skills are fundamental for essentially every job, within every industry. Employers require team members who will successfully interpret what is being asked of them, as well as effectively communicate with others. These skills are particularly of importance in senior roles which enables others and yourself to understand information more accurately and efficiently. Being able to articulate well provides a significant advantage!
To perform your job effectively, you need to successfully discuss problems, request information, interact with others, and have good human relations skills – these are all part of having good communication skills. They help in being understood well and in helping understand the needs of those around you. In a recent poll, undertaken by Corvus, we discovered that the number one quality that hiring managers look for in candidates are communication skills, with 46% deeming it more important than dependability, confidence and ambition combined.
Leadership Skills
Leadership skills are one of the soft skills that many employers look for in candidates and that can be helpful at all levels of your career. From managing a team to contributing to a project, leadership skills will help you motivate others and ensure tasks are completed promptly. Managerial roles, in particular, require this ability to lead, alongside a strong willingness and the desire to accept responsibility for results. It's the experience to take charge, to volunteer for assignments, and to accept accountability for achieving the required results of those assignments.
Leaders have a unique ability to inspire a vision and motivate others towards it; sometimes to go beyond what's required of them. Whereas managers focus on tasks and managing work to achieve organisational goals. But having someone who can do both effectively, you're more likely to have engaged, committed, and productive employees.
Employers seek these skills in the candidates they hire for leadership roles. The indication of the leader is that he or she does not make excuses. You must demonstrate your willingness to be a leader within the organisation by offering to take charge of achieving company goals and then committing yourself to perform at high levels.
Teamwork Skills
Effective teamwork was a challenge even before the global pandemic. Lockdown definitely made it even harder. Now, as people gradually return to work, organisations need to restore their focus on enabling teamwork.
Regardless of your job title or industry, many employers consider teamwork skills a must when reviewing applicants. Candidates with a positive attitude towards teamwork are sought out by employers for many reasons—they demonstrate leadership, collaboration, and good communication.
When a team tackles a problem, the project benefits from multiple perspectives, skillsets, and experiences all at once. The American Psychological Association found that diverse teams can offer greater innovation and creativity, and a competitive advantage. The ability to manage, lead or contribute to a team is imperative to maximise opportunity and performance.
Additionally, when employees work together and succeed as a team, they form bonds that can turn into trust and friendship. This is ultimately great for your company, as employees who like and trust each other are more likely to communicate better, support and motivate each other, and work cooperatively.
Interpersonal Skills
Businesses must understand the importance of personal skills in order to support employees nurture better communication and collaboration. Managers should identify areas for improvement and help their employees evolve. They should encourage them to attend courses and training that promote personal growth and put them in situations where they can practice good communication skills and improve collaboration.
These skills enable you to build relationships, communicate effectively and handle situations in an appropriate manner. It is essential to have people with solid personable skills on your team, as it will allow your business to run smoothly and make your day-to-day operations much more efficient.
Interpersonal skills help individuals to interact with others effectively on the job. Some people are born with such skills, and some need to acquire and improve them. It is imperative for you to have impeccable interpersonal communication skills to handle clients and maintain good relations within the team.
Adaptability Skills
Learning skills enable you to learn new things and adapt to new situations within the workplace. This is especially important given the ever-changing workplace and the need for employers to stay competitive by implementing new initiatives. Having good learning and adaptability skills can set you apart from other candidates and show employers your willingness to learn and change when necessary.
Employers want to hire employees who are successfully able to manage changes in the workplace, and being adaptable shows employers that you're able to handle new changes and challenges with ease. Essentially, having a natural ability to adapt indicates that candidates will possess a higher degree of leadership qualities, including focus, motivation, and an open-minded outlook. When others see you embracing change, it'll inspire them to do the same. Being adaptable will also help you earn the respect of your co-workers. The better you're able to manage change, the better you'll be able to lead your company at large.
With the ongoing changes in technology and other fields, it's important to stay relevant in your chosen profession. The more adaptable you are, the more comfortable you'll be embracing new ways of doing things. This involves the implementation of a new workplace system, new tools, or new business strategies. The more adaptable and therefore relevant you are, the better you'll be able to change with the ongoing landscape.
Organisational Skills
Organisational skills are some of the most important and transferable job skills an employee can acquire. They encompass a set of capabilities that help a person plan, prioritize, and achieve their goals, which, in turn, can save a company time and money. These skills are essential for multitasking and keeping a business running smoothly and successfully.
Employers aim to recruit candidates who can work to achieve results consistently, even when unforeseen delays or problems arise. If you are the kind of employee that knows how to get things done in the most efficient manner possible, your existing company will value your efforts, and other firms should be beating down your door!
An organised employee helps save their company time and money. These individuals can multitask and maximise their employer's resources. When you discuss your organisational skills in an interview, you will show your value by proving your ability to consistently achieve results, even in the event of unforeseen circumstances. Good organisational skills lead to better productivity; something every company craves!
Problem-solving Skills
One of the essential skills in any workplace is the problem of problem-solving and critical thinking. At its most effective, it allows employees to seamlessly engage in the psychological process of realising, evaluating, and resolving challenges faced daily. At the core of business development, the ability to problem solve allows employees to learn to use accessible resources to work out issues in a productive manner that does not betray your company's integrity.
We often associate the skill of problem-solving with those in senior positions. After all, they have more responsibilities, as well as the authority to tackle any issues that may arise. While it's not very likely that you will be asked to find a solution to a major business issue on your first day of a new job, the way you handle even the smallest of problems will demonstrate to an employer how well you can deal with larger ones. If your boss doubts your ability to overcome difficulties that come your way, they may not trust you with more responsibility, or consider you for a managerial role later on.
Knowing how to solve problems is therefore of paramount importance vital. Luckily, there are many ways you can develop the skill, and learning how to demonstrate it can prove invaluable at job interviews.
Open-mindedness
In order to survive whatever trials and tribulations the future might bring, we need to learn to adapt. Business leaders must learn to be more open-minded, which means being receptive to the views, ideas and knowledge of others. An open mind can be an unstoppable force in driving business strategy, building culture and enhancing the financial performance of your company.
Having an open mind helps us think more critically, especially when faced with unpredictable circumstances. It helps us see the bigger picture and think more laterally about how best to solve a problem not only in the short term, but in the long term too. No two problems will ever be the same, but an open mind makes us more adaptable to finding solutions.
Most industries today are quickly evolving, which means the old tried and tested methods for success are likely to be redundant, as ever new developments come into play. The only way to ensure your business survives is to stay ahead of the curve, which means being receptive to new business practices and trying something new. Maintaining an open mind as a leader or employee means you're less likely to get stuck in a rut when going about your everyday business tasks, enabling us to become more naturally inquisitive, which in turn makes is more able to better ourselves and improve our knowledge and understanding, day-by-day.
Strong Work Ethic
Employers want employees who they can trust to perform their duties and meet deadlines without having to micro-manage them. Having a great work ethic ensures you can complete your tasks and manage your work effectively even when no one is regularly checking your progress. Stanford Research Centre and Harvard University, and Carnegie foundation found that a whopping 85% of job success comes from excellent soft and people skills.
At work, accomplishing tasks and projects with a good work ethic shows that you are a reliable employee and opens you up to more responsibilities and leadership opportunities, which can increase your chances of a raise or promotion.
Having a good work ethic is also key to a positive experience in the workplace for both you and your co-workers. When you possess these skills, you likely perform high-quality work, have strong relationships with colleagues and contribute towards achieving important tasks that add value to your team and organisation. Also, those with a strong work ethic can often inspire other colleagues by serving as an example of how employees should behave. This can establish an organisational culture that values hard work, cooperation and peer support.
Where do employers assess these skills?
Employers encounter applicant's skills in a few different places, with the most important places being CV, cover letters, LinkedIn and interviews. Here are factors to keep in mind when highlighting your skills in each of these settings:
CV
The best place to highlight your top skills is in the "Skills" section on your CV, or you can easily incorporate mentions of these skills throughout the experience section of your CV in the descriptions of your job duties.
Cover letters
Your cover letter should include mention of two to three of your most marketable skills as they relate to the job you are applying for. Include these skills in the body of your cover letter as well as an example for each of how you have used these skills in your previous work experience.
LinkedIn
With 87% of active and passive candidates open to job opportunities, it is undeniable that employers will do their research in reviewing your skills prior to your interview. Ensure your profile is up to date and professional throughout. This is the perfect platform to highlight your skills and achievements which may be a deciding factor in being invited to interview.
Interviews
A job interview is a great time to openly talk about your marketable skills with the employer. During the interview, provide examples of how you have used your skills in the past. Try to mention all skills that are relevant for the position, especially the skills that were specifically mentioned in the job posting.
If you are looking for a new challenge, check out our available roles or contact us at hello@corvus.jobs

Importance of Professional Goals for Your Career Development
How often do you take a step back to consider what are your long-term goals or considered what you define as 'career success'?
You could be at a point in your career where goals could be the perfect focus to help develop it further. Although it's great having goals, many of us can feel that they are pointless when we don't achieve them. This fear of not achieving something can hold us back. A key method to improving your chances of achieving your goals, is by documenting them.

Can you believe something as simple as writing your goal down can have a profound impact on whether you succeed?
Dr Gail Matthews, a professor of psychology at Dominican University in California did an experiment to analyse the science and art of goal making. With a focus group of 267 people, Gail divided everyone into groups of those who didn't write their goals down and those who regularly wrote down their goals and dreams.
Gail found a significant increase in those achieving their goals who wrote them down compared to those who don't. In fact, Gail found you're 42% more likely to reach your desires if you write down your goals.  
Your chances of achieving your goals increase even further when you tell a friend, colleague or family member about your goal. Letting others know about your goal will hold you more accountable.   
Type of goals 
Creating SMART goals, are often more successful again as they are specific and measurable. This acronym stands for Specific, Measurable, Actionable, Realistic, Timely. An example of a SMART goal would be: 
Specific: I will earn a pay increase. 
Measurable: I will document my progress and work with management to ensure I am meeting the goals and expectations of my job. 
Achievable: I will achieve this by working hard and becoming more valuable to the company. 
Relevant/Realistic: I will participate in development and project opportunities such as ..'You could name projects you are aware of'  
Timely: I will accomplish this by June 2022. 
As you can see, the accuracy of this goal allows you to really know if you have achieved your goal or not by June 2022.  
Another example of an experiment involving writing down your goal can benefit your career. A Harvard Business Study found that 3% of their MBA graduates who had their goals written down, ended up earning ten times as much as the other 97% put together, just ten years after graduation. If this isn't reason enough to give it a try, I don't know what is!
Yet, it has been found that only 3 in 100 adults write down their goals. Do you want to be in the 3%? 
Why not take 15 mins out and think about your goals, whether it's a promotion, a larger professional network or even a new job. Start your list today.
If you're a professional seeking new job opportunities, why not get in touch with our friendly team at hello@corvus.jobs or call on 028 9091 8529 

How To Negotiate A Job Offer?
So, you've received a job offer and you're trying to negotiate your package. You want to try and make this a fast and painless process where both parties are happy. It is important that both sides understand each other's perspective and are willing to provide some leeway for comprising through negotiating. If you're working through negotiations with a recruiter, all negotiations or job offers will be through them. They will be able to help and advise appropriately on the correct action to take. As negotiating a job offer can be a sensitive topic, having a recruiter can be a real benefit to you to manage the negotiations.
This blog will give you a better understanding of the overall negotiation process.
Before Negotiating a Job Offer
Who's in a better position to negotiate?
In the current weak labour market, employees can be in a better position to negotiate. It can be extremely difficult for companies to attract talented individuals who are fully qualified for the job vacancies. You should review how matched you are for the job to weigh up your bargaining power.
Have a well thought out job expectation
You wouldn't ask for a raise without good evidence or reason that you're worth the extra money, why should job offers be any different. Show the company why you deserve the offer you are requesting. Think of the overall offer , not just the salary, as features of this offer will affect job satisfaction and how long you actually stay at the company. Your negotiation skills at the beginning of your job can set a mark for how you will progress in your career at this current role. Will you start your job content with your job offer? Think about the bigger picture.
Other aspects of the job offer which you should think about:
Location, travel, responsibilities, flexible working, working from home, career opportunities, bonus, extra benefits, support for further personal and professional development.
Don't just think about achieving the most out of the offer now, you want to have a long-term plan, to be rewarded when you are successful or do something well. Otherwise, it can be harder to maintain motivation and after the initial excitement of getting many of the perks wished at once from the negotiations, you may think, "what am I working towards?".
Guidelines to follow when in a negotiation:
1.       Be persistent without being a nuisance
2.       Find problems without being petty
3.       Fair value without being greedy
Think About the Job Process So Far
It's extremely important that you present yourself as a valuable asset to the company. It's important to start from a good perspective in the interviewer's view.
Understand the negotiator
Understand their concerns and what they are expecting of you. You must figure out what areas they can be flexible in and where they are not. Try to avoid annoying the negotiator as this could be your future manager or boss. With a hiring manager, they may have set salary packages which they could be reluctant to change. On the other hand, if you're directly negotiating with the boss, it could be a case of negotiating your value to the company. Using a recruiter would help manage everyone's expectations in the negotiations, they would be able to advise if you're being too ambitious with your demands.
Negotiation Expectations
Constraints on salary
When a company has a number of people in the same job, they may be reluctant to move on salary as then they may have to change everyone's remuneration package. But the company may be flexible on start dates, vacation allowance, and bonuses. In addition, small company's also will have limited resources or capital to offer adjustments in your job offer. Of course, all companies vary depending on their situation.
Questions may be asked to assess your interest in the role, if you're trying to see what's the most you can get in the offer, then turn it down. You're treading on rocky ground, if you're working with a recruiter, they will be able to advise and help you through the negotiation process.
The company may question your ability which could cause you to be on the defensive side of the negotiation. This could expose weaknesses in your ability thus reducing your chances of achieving the amendments to a job offer.
Show Confidence
Ensure you've made it clear you want the job and will, in the end, say yes to the job offer. No one is going to fight for your offer, go through many phone calls of negotiations if in the end you say no. This would waste everyone's time involved in negotiating the job offer. So, ensure you know what you want before showing interest in changing jobs.
Job Offer Negotiation Strategies
Negotiated issues simultaneously
If you've planned correctly, you know what parts of the role you may be uncomfortable with. When negotiating ensure you mention all the potential challenges simultaneously, it will give you a better position to make adjustments to your job offer, rather later in the process asking for something else to be changed.
What method to use?
It's unlikely that you will negotiate in person or through a letter format. If you're working with a recruiter, you'd contact the recruiter and they would contact the company on your behalf to negotiate the terms. Mostly, all negotiations will be done over the phone and confirmed through email communications. You may receive a job offer in letter format but it's unlikely that any negotiations would take this format as it would take too long to come to an agreement.
The negotiation of a job offer can be a tricky part of the job process. It can usually be easier when a recruiter is involved for advice and guidance. But it's important to be prepared for what is involved in the negotiation process or you could risk not receiving a job offer at all.
If you're currently seeking a job or need career guidance, please contact us at hello@corvus.jobs for friendly confidential advice.