Candidates
THINKING OF MOVING JOB?
We spend more time at work than we do with our family and friends, so we get that being in a job that you love is not just an option, but fundamental.
We understand that every person looking for a new role has different motivations, priorities and wish lists for their next career move. That's why our recruitment consultants will take the time to explore what your aspirations, goals and priorities are at the beginning of your job search.
Taking the time to work with you in a truly consultative way allows us to introduce you to the companies that really suit your needs.
Our Commitment to you

Your Corvus Consultant will:
Meet you and establish what makes you tick
Listen to you and tailor their approach based on your goals and priorities
Work proactively on your behalf
Keep you updated throughout
Be honest and ethical
Provide advice on your CV, work with you to help you ace an interview and help you through the resignation process

Our Key Industry Sectors Include:
Accountancy & Finance
Business Support
Construction & Building Services
Digital & IT
Engineering & Technical
Marketing & Sales
Executive

Reasons to choose Corvus
COMMITTED TO CANDIDATE DEVELOPMENT
As a candidate with Corvus People, you will benefit from our extensive knowledge and experience along with our considerable network of global contacts and innovative recruitment process. We pride ourselves on delivering bespoke services which match candidates to those roles which best suit their requirements, ensuring job satisfaction now and in the future.

We identify roles where candidates can further development their skills, with potential to progress their career, and are happy to give impartial advice on all aspects of your job search. Working closely with you from start to finish, we offer personalised support every step of the way – including support post-search – and will only ever share your CV with your consent.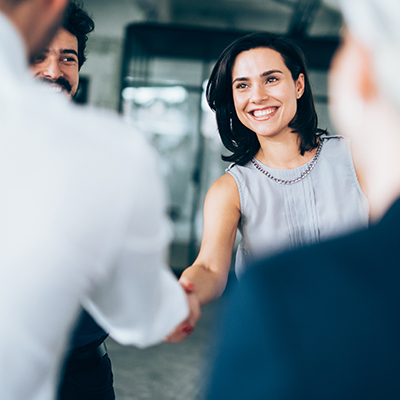 ACCESS UNIQUE OPPORTUNITIES
Our team of experienced consultants carefully match leaders to exclusive opportunities offered on behalf of our exciting, ambitious, and dynamic clients. We guarantee that all of our candidates are treated with the utmost levels of respect, care and attention.

Speak in confidence to one of our experienced recruiters today to find your new challenge on +44(0) 28 9091 8529 or click here and one of our consultants will be in touch to say hello.
Testimonials
We identified a complex role within the business that required a demanding skill set. Finding the right person for this role presented us with a challenge - we had specific criteria that could be tricky to meet.

We had a relationship with Corvus People in the past and were keen to explore their more recent Corvus Assured offering, which is unique in the market and provides a different approach than traditional Executive Search services.

The role was difficult to fill, but our Consultant, did a fantastic job and was very responsive to our requests. The attention and customer service were great, and after some searching, they identified the right candidate who relocated internationally for the role. I would recommend this service to anyone who has hard-to-meet criteria or is looking for a different, more in-depth recruitment process.


Maria Deaconviney - MDC Precision
In the current climate it is difficult to recruit quality candidates. Corvus have so far delivered us with two excellent senior members of staff who have elevated the business to another level, and we have third member starting shortly arranged through Corvus.

When Michael initially made contact with me it was evident that Corvus recruited people differently to most other companies. They attempt to place people who they recognise exactly suit the role, where others would be guilty of just throwing CV's at you. I have only every received quality candidates through Corvus.

The quality of the services has help me to grow my business, and Michael, Ian and Helen have been very supportive and friendly throughout the process.


Construction Measure
We have been facing ongoing challenges within the recruitment process, which has been the case for the past 18 months. Unfortunately, this has not been specific to one type of role or region. Attracting well-matched candidates and avoiding 'time-wasters' has been difficult. It has meant that, on a few occasions, we have had to restart the process from the beginning, taking a lot of resources from our team.

I had an existing relationship with Helen from my previous company, and when she reached out I had no hesitation in trusting her with the vacancy. The candidate who was placed is a great fit for the business and is coming with the right amount of relevant experience that we were looking for. Helen listened to what we wanted and found us the perfect fit! I would have no hesitation in choosing Corvus People for our next vacancy.


Laura Cassells – Acheson & Glover
My client required a Sales Executive but after posting the role through their own channels, they became overwhelmed by applications that didn't fit the brief. We identified the need for a more personalised service with a well-filtered candidate list that best suited our requirements.

I knew Michael through business networking and liked how he and his team do business - they offer a personalised, professional, and high-quality service. Some other agencies send over several CVs without necessarily matching them with the job specification or client requirements, which is not the case with Corvus People. My client has benefitted from reduced time on recruitment, and I can recommend an efficient recruitment solution to my clients. I would recommend this service to anyone who wants to take the hassle out of recruitment.


Kerry Spence Consulting
Our business is continuing to grow, and we needed help attracting the best surveyors and project managers to join our team. We have an amazing staff retention rate and want to ensure we were hiring people who would love working with us. We needed assistance with shortlisting and used Corvus People's behavioural bench-marking tool to help us target more relevant candidates - it helped us understand which potential team members were the best fit for us from a cultural perspective.

Corvus understood that we weren't just trying to put bums on seats and wanted to hire employees who would grow alongside us. We talked a lot with Corvus about our company's ethos and felt they were able to convey this to potential hires effectively. We love that Corvus took the time to get to know us and our business.

We have successfully placed several employees with the help of Corvus People, and we continue to work with them.

They are enthusiastic, proactive, and caring, and it is a pleasure to partner with their team.


Claire Mullan – ESC Construction Consultants
Corvus People were recommended to me by a trusted friend and business advisor to recruit for a high-level role within the business. The recruitment of this role needed to be carefully administered and Corvus People were the team to ensure that. From the offset, everything was friendly, professional, and programmed. The level of service from the beginning right through to aftercare has been exceptional.

As a face-paced, proactive, but also very reactive business, the level of support and service that Corvus People offer is second to none. They were exactly what we needed to progress with the hire while we could focus on the day-to-day and give our input when required.

Corvus People will be looking after all our recruitment needs moving forward, and we look forward to working with them again.


Conor Cole - Cole Groundworks Contracts
Having worked with Michael and Michelle from Corvus I found them extremely professional, They worked very closely with us to not only understand more about the role we were looking to fill but also the nature of our business and people. I can highly recommend the whole Corvus experience.


Woodland NI
I have used Michael's services for business recruitment and personal career change. Michael is highly professional, intuitive and knowledgeable across several business sectors to assist with finding the right candidates for the right roles. Highly recommended!


Babcock International
Working with Michelle Kearns at Corvus has been a pleasure, there was regular contact, honest and transparent conversations about what I was looking for and what the company was able to offer. If I requested more information about any particular points Michelle provided robust and concise feedback with all the detail needed and would often check-in to see if there was any further support I required. I was in the process of moving country and Michelle also understood the pressures this involved and would give me time to think about any offers made and also helped accommodate support within that offer for the relocation.

Michelle was very professional in how she handled my case and would highly recommend her to anyone looking to make the next move in their career. She has demonstrated a high standard of work and negotiation to get me the package that best suited my circumstances and I am very grateful for all her hard work.


Candidate
Excellent to deal with and very helpful. Kept constantly in contact to keep me up to date with how things were going and was very helpful both prior to and after getting my offer!


Quantity Surveyor

WHY CORVUS?

Committed to Quality over Quantity

Exclusive Partnership

Experts in complex assignments

Improved outcomes

360 People Solutions

Values driven

Saving you time and money

Data-driven solutions

Scientific methodology

Insights
INDUSTRY INSIGHTS AND RESOURCES
to support you on your people journey