Our Services
360 People Solutions
At Corvus People, we believe that your people are your greatest asset. Our mission is to help your business create an engaged and empowered workforce aligned with your culture, ensuring you are ready for the next big step in your growth journey. 
Our services cover the entire employee lifecycle, making us the right choice as your people strategy partners. From finding you the perfect candidate, to fulfilling your team's development goals – we strive for success and will make your project our priority.
GET STARTED CONTACT US TODAY

Executive Search – Corvus Assured
Our Executive Search methodology, Corvus Assured, is a data-led process designed for critical and Executive hires. Our consultants invest time with your senior team to understand your business, culture, and the roles you need to fill. With this in-depth insight, we apply our extensive recruitment experience, along with cutting-edge technology and behavioural profiling, to identify qualified candidates who are a cultural fit for your organisation. Our rigorous process ensures that we match the right people to the right roles, leading to higher retention rates and better working relationships. In fact, 97% of our Corvus Assured candidates have been in their new role for 12 months or more, which is why we will replace our candidates, free of charge, if they move on within less than a year.

HR for Growth
We provide a comprehensive range of HR services aimed at creating a culture within your business that encourages employee engagement, and in turn, retention. Our HR for Growth services will support your business in utilising your people for success, while also bringing them along on the journey. 
We work in partnership with you to identify your top talent, and to design comprehensive, strategy-orientated talent management plans. These could include early-career programmes, organisational design, leadership development, coaching and more. Regardless of your chosen route, we tailor our approach to match your existing processes, ensuring that you have all bases of your HR covered.

Recruitment Projects
Is your business going through a period of planned expansion or change? With time-sensitive talent demands, labour-intensive recruitment processes can act as a blocker to your growth strategy. Our experts can take the pressure off your team so they can focus on what matters most to them – giving you back valuable time and resources and ensuring the efficient delivery of your business plan. Our team can support you throughout the project and is equipped with the tools and skills required to fulfil challenging and complex assignments. 
We have a partnership approach and will work as an extension of your internal Talent and HR teams to create a seamless and integrated delivery.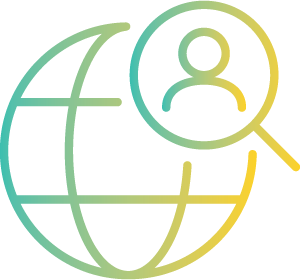 Attraction & Selection
This service provides expert support in developing effective recruitment processes. The focus is on outcomes and the team has extensive experience in attracting and selecting the right talent. The service is tailored to your business's specific needs, right through from research to interviewing frameworks, and is fully customisable to meet your hiring objectives and goals.
Whether you need help with job descriptions, selection assessments, interview frameworks, or candidate briefing packs, our team will work with you to meet your recruitment needs. This service is perfect for those who do not require headhunting or CV supply but need support in creating a robust recruitment process.

Recruitment
You will work in partnership with a dedicated consultant who will project manage your recruitment process from start to finish. Your recruitment partner will offer valuable guidance on identifying, attracting, and appointing the best individuals to meet your business and cultural requirements. Our clients have different priorities, cultures and needs, so our solutions offer flexibility within our delivery process to ensure you get exactly what you need. 
Because we believe each position is important, we opt to work on fewer roles than other recruitment agencies. As part of this, we will only work exclusively on your open positions, enabling us to give you our commitment that we will invest more time and focus into your recruitment process.

Our Experts Will
Work in partnership with your business to understand its nuances
Tailor our approach to your requirements and align your leadership team on what this looks like for your business.
Support your business with expert guidance and advice on creating a strong culture.
Help you build a team with better retention and engagement.
Use tangible data to create the most effective process possible.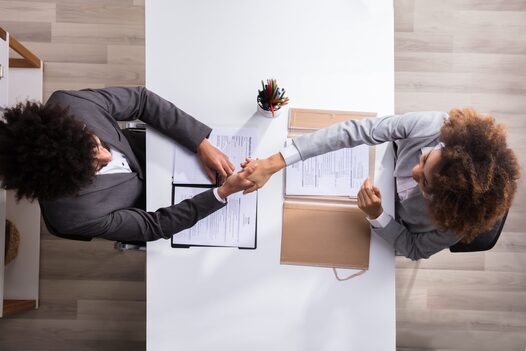 Testimonials
Having worked with Michael and Michelle from Corvus I found them extremely professional, They worked very closely with us to not only understand more about the role we were looking to fill but also the nature of our business and people. I can highly recommend the whole Corvus experience.
Woodland NI
I have used Michael's services for business recruitment and personal career change. Michael is highly professional, intuitive and knowledgeable across several business sectors to assist with finding the right candidates for the right roles. Highly recommended!
Babcock International
Excellent to deal with and very helpful. Kept constantly in contact to keep me up to date with how things were going and was very helpful both prior to and after getting my offer!
Quantity Surveyor
Working with Michelle Kearns at Corvus has been a pleasure, there was regular contact, honest and transparent conversations about what I was looking for and what the company was able to offer. If I requested more information about any particular points Michelle provided robust and concise feedback with all the detail needed and would often check-in to see if there was any further support I required. I was in the process of moving country and Michelle also understood the pressures this involved and would give me time to think about any offers made and also helped accommodate support within that offer for the relocation.

Michelle was very professional in how she handled my case and would highly recommend her to anyone looking to make the next move in their career. She has demonstrated a high standard of work and negotiation to get me the package that best suited my circumstances and I am very grateful for all her hard work.

WHY CORVUS?

Committed to Quality over Quantity

Exclusive Partnership

Experts in complex assignments

Improved outcomes

360 People Solutions

Values driven

Saving you time and money

Data-driven solutions

Scientific methodology

Insights
INDUSTRY INSIGHTS AND RESOURCES
to support you on your people journey