Executive Search
Corvus Assured
Corvus Assured® is a robust and meticulous Executive Search process which combines management alignment, behavioural insights & candidate profiling, ensuring you have tangible data to enable you to make more informed hiring decisions. 
Your dedicated consultant, through their extensive industry sector expertise, will offer valuable guidance on identifying, attracting, and appointing the best individuals to meet your needs, rather than solely providing the best available at that point in time.
As your recruitment partner, your specialist consultant will project manage the recruitment process, creating a bespoke approach designed with you, specifically for your project. We have a unique methodology to ensure the best possible hire, understanding how they will perform in the role, and how they will integrate within company culture.
Get started contact us today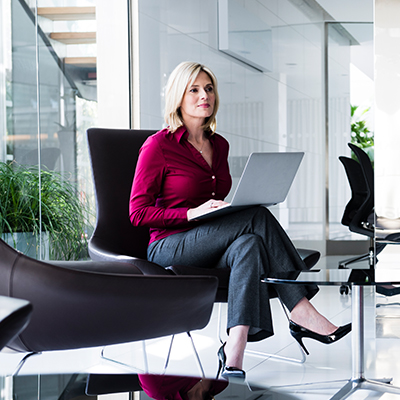 HOW WE CAN HELP YOUR BUSINESS

12-month guarantee
Because Corvus Assured® process places candidates on more than just their CVs, retention is easily achieved. In fact, 97% of our placed candidates are still in role after 12 months. We are so confident in our process that, if your candidate

Behavioural testing
We do this by utilising industry-leading job profiling and behavioural assessments to find you the 'perfect candidate'. Our method is to first align your team on who is the best skills and cultural fit, then to carry this into our search, creating candidate profiles that closely match your requirements.

Portal access
To create an easy and smooth search, we provide access to collaboration technology to anyone involved in the hiring process. Here, you can instantly access candidate videos, behavioural profiles, key competency questions and answers, and more.
WHY CLIENTS LOVE CORVUS ASSURED®

WHAT IS IT LIKE TO WORK WITH CORVUS?
We appreciate that our executive search recruitment process may not be for everyone. Our approach requires you to invest time to collaborate with us. By building a strong partnership with you, we can ensure we find candidates who will fit culturally and be able to deliver.

We will provide honest and open advice throughout the process and will advise at any stage if we feel that the role is not best suited to our methodology, or if your requirements will present challenges in the search.

We take a consultative approach, working in partnership with your senior team to understand how your talent acquisition fits into the bigger picture and find you the exceptional leaders who are right for both your existing challenges and your future opportunities.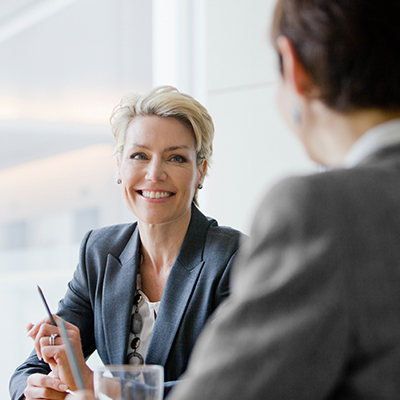 Initial Discussions
Initial discussions to learn more about your business and determine the best approach for your critical hire.
Contract + Onbording
Contract initiation and onboarding where we will deep dive into the role, organisation, culture, and skills expectations within the hiring team.
Assessments + Insights
Hiring team complete assessments to provide us with behavioural insights and to allow us to work alongside your team to align their views.
Recruitment Packs
Finalise promotional materials including job descriptions, job advertisements, and candidate briefing packs.
Advertising + Headhunting
Begin advertising and headhunting to assess active and passive candidates in the market using various databases and direct reach outs.
The Long List
Long list provided for review allowing us to further understand the skills and experience required
The Short List
Short list and behavioural profiling to look deeper at the behavioural and cultural fit of the candidates.
Assessment
Portal ready for access and shortlisted candidates will be uploaded to with key assessment details for the hiring team.
Selection for Interview
Hiring team review profiles and begin selection for interview stages.
Interview + Selection
Interviews and selection of candidates.
Case Study 1


Head of IT for Douglas & Grahame
Role: Head of IT
Client: Douglas & Grahame
Background:
After the existing IT Manager started planning for their retirement, our client began searching for a replacement. Before coming to Corvus, three attempts had been made by other sources to find a suitable candidate, wasting a lot of management time.
The HR and IT Manager, who were due to be promoted to Director level, were the leads on the hire. When we completed our assessments with the up-and-coming Directors, it became clear that they were looking for very different characteristics.
We worked alongside the client and facilitated discussions around the results to create a deeper understanding of each perspective withing the hiring team. Once we had come to an agreement on who they were looking for, we commenced our search and successfully placed their Head of IT. After struggling to find a candidate for this role, the team ended up with multiple suitable candidates to choose from.
Case Study 2


A Role Overseas for Ciena
Role: Director of Distribution Operations (US role)
Client: Ciena
Background:
Our client was recruiting for a role based in Texas, their central hub in North America. Their internal recruitment team had been searching for a candidate for 12 months before engaging with us. During their search, they had got to offer and acceptance stage with a candidate from a direct competitor, but they pulled out at the last minute. After more unfruitful internal searching, the client turned to Corvus Assured.
During the process, the initial short-list was reduced from 5 to 2 candidates through a 4-stage interview process. As there was a lot of candidate information, and because different people in different parts of the US were involved in the interview processes, the portal element of Corvus Assured proved very useful for the client as it streamlined the process for everyone involved. The video aspect of the portal was also really useful as it was during the 1st lockdown period, where face-to-face interviews were not happening. This gave the team invaluable insight into the candidates before meeting them.
Once we had reached the final stage, the original candidate who was at offer stage with the client reached out directly to express interest in the role once again. To ensure they were the correct fit for the role, we put them through the Corvus Assured process. Their behavioural profile was not a match, and while he still went for a final stage interview, a Corvus candidate, originally from Brazil, was successfully placed and started the following month.
Testimonials
We identified a complex role within the business that required a demanding skill set. Finding the right person for this role presented us with a challenge - we had specific criteria that could be tricky to meet.

We had a relationship with Corvus People in the past and were keen to explore their more recent Corvus Assured offering, which is unique in the market and provides a different approach than traditional Executive Search services.

The role was difficult to fill, but our Consultant, did a fantastic job and was very responsive to our requests. The attention and customer service were great, and after some searching, they identified the right candidate who relocated internationally for the role. I would recommend this service to anyone who has hard-to-meet criteria or is looking for a different, more in-depth recruitment process.


Maria Deaconviney - MDC Precision
In the current climate it is difficult to recruit quality candidates. Corvus have so far delivered us with two excellent senior members of staff who have elevated the business to another level, and we have third member starting shortly arranged through Corvus.

When Michael initially made contact with me it was evident that Corvus recruited people differently to most other companies. They attempt to place people who they recognise exactly suit the role, where others would be guilty of just throwing CV's at you. I have only every received quality candidates through Corvus.

The quality of the services has help me to grow my business, and Michael, Ian and Helen have been very supportive and friendly throughout the process.


Construction Measure
We have been facing ongoing challenges within the recruitment process, which has been the case for the past 18 months. Unfortunately, this has not been specific to one type of role or region. Attracting well-matched candidates and avoiding 'time-wasters' has been difficult. It has meant that, on a few occasions, we have had to restart the process from the beginning, taking a lot of resources from our team.

I had an existing relationship with Helen from my previous company, and when she reached out I had no hesitation in trusting her with the vacancy. The candidate who was placed is a great fit for the business and is coming with the right amount of relevant experience that we were looking for. Helen listened to what we wanted and found us the perfect fit! I would have no hesitation in choosing Corvus People for our next vacancy.


Laura Cassells – Acheson & Glover
My client required a Sales Executive but after posting the role through their own channels, they became overwhelmed by applications that didn't fit the brief. We identified the need for a more personalised service with a well-filtered candidate list that best suited our requirements.

I knew Michael through business networking and liked how he and his team do business - they offer a personalised, professional, and high-quality service. Some other agencies send over several CVs without necessarily matching them with the job specification or client requirements, which is not the case with Corvus People. My client has benefitted from reduced time on recruitment, and I can recommend an efficient recruitment solution to my clients. I would recommend this service to anyone who wants to take the hassle out of recruitment.


Kerry Spence Consulting
Our business is continuing to grow, and we needed help attracting the best surveyors and project managers to join our team. We have an amazing staff retention rate and want to ensure we were hiring people who would love working with us. We needed assistance with shortlisting and used Corvus People's behavioural bench-marking tool to help us target more relevant candidates - it helped us understand which potential team members were the best fit for us from a cultural perspective.

Corvus understood that we weren't just trying to put bums on seats and wanted to hire employees who would grow alongside us. We talked a lot with Corvus about our company's ethos and felt they were able to convey this to potential hires effectively. We love that Corvus took the time to get to know us and our business.

We have successfully placed several employees with the help of Corvus People, and we continue to work with them.

They are enthusiastic, proactive, and caring, and it is a pleasure to partner with their team.


Claire Mullan – ESC Construction Consultants
Corvus People were recommended to me by a trusted friend and business advisor to recruit for a high-level role within the business. The recruitment of this role needed to be carefully administered and Corvus People were the team to ensure that. From the offset, everything was friendly, professional, and programmed. The level of service from the beginning right through to aftercare has been exceptional.

As a face-paced, proactive, but also very reactive business, the level of support and service that Corvus People offer is second to none. They were exactly what we needed to progress with the hire while we could focus on the day-to-day and give our input when required.

Corvus People will be looking after all our recruitment needs moving forward, and we look forward to working with them again.


Conor Cole - Cole Groundworks Contracts
Having worked with Michael and Michelle from Corvus I found them extremely professional, They worked very closely with us to not only understand more about the role we were looking to fill but also the nature of our business and people. I can highly recommend the whole Corvus experience.


Woodland NI
I have used Michael's services for business recruitment and personal career change. Michael is highly professional, intuitive and knowledgeable across several business sectors to assist with finding the right candidates for the right roles. Highly recommended!


Babcock International
Working with Michelle Kearns at Corvus has been a pleasure, there was regular contact, honest and transparent conversations about what I was looking for and what the company was able to offer. If I requested more information about any particular points Michelle provided robust and concise feedback with all the detail needed and would often check-in to see if there was any further support I required. I was in the process of moving country and Michelle also understood the pressures this involved and would give me time to think about any offers made and also helped accommodate support within that offer for the relocation.

Michelle was very professional in how she handled my case and would highly recommend her to anyone looking to make the next move in their career. She has demonstrated a high standard of work and negotiation to get me the package that best suited my circumstances and I am very grateful for all her hard work.


Candidate
Excellent to deal with and very helpful. Kept constantly in contact to keep me up to date with how things were going and was very helpful both prior to and after getting my offer!


Quantity Surveyor

WHY CORVUS?

Committed to Quality over Quantity

Exclusive Partnership

Experts in complex assignments

Improved outcomes

360 People Solutions

Values driven

Saving you time and money

Data-driven solutions

Scientific methodology

Insights
INDUSTRY INSIGHTS AND RESOURCES
to support you on your people journey