Why hiring a detective could be the solution to your next critical hire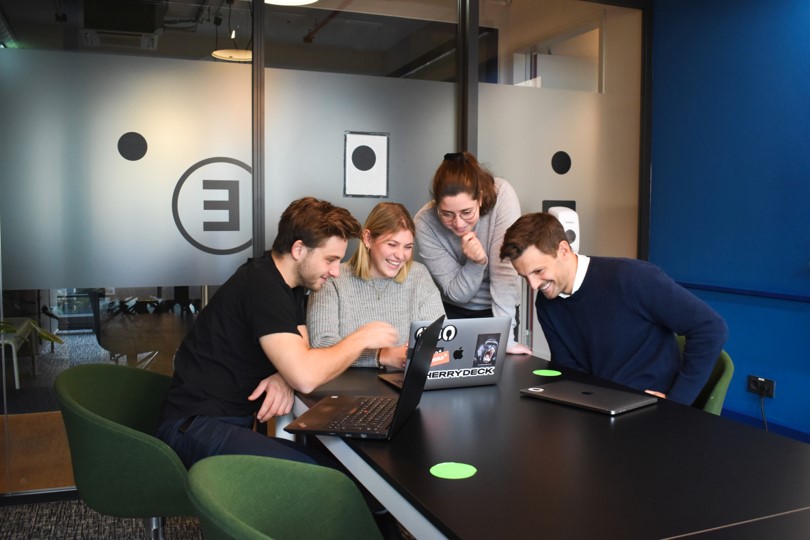 Recruiting a new member of staff is always a significant decision, but finding the right individual for a crucial role can be like solving a puzzle. It demands an understanding of your company culture, a discerning eye for detail, and an instinct for talent. That's why more businesses are turning to executive search firms for help. These professional "detectives" possess the skills and expertise to uncover the best candidates for your company, and their methods are more efficient than a traditional job search.
One of the key advantages of using an executive search firm is their utilisation of assessments to guarantee the candidate's suitability not just on paper, but also in practice. They employ a blend of behavioural assessments, critical thinking tests, and emotional intelligence evaluations to gain a comprehensive view of each candidate's strengths, weaknesses, and potential for success in the role. This allows them to present you with candidates who not only have the skills and experience you require, but also the personality and emotional intelligence to flourish in your company's culture.
Another advantage of working with an executive search firm is its extensive network of contacts in the industry. They have cultivated relationships with key players in your field and know where to find the best talent. They also have access to databases of candidates who are not actively seeking a new role but would be receptive to a change if the right opportunity arose. In other words, they have the inside track on the top candidates, giving you a competitive edge in the recruitment process.
Furthermore, executive search firms have a tried-and-tested method for identifying and screening candidates. They carry out comprehensive background checks and reference checks to ensure the person you are considering is the ideal fit for your company. They also take the time to comprehend your company culture and the specific demands of the role, so they can provide you with a carefully selected list of the best candidates.
But why settle for merely the best when you can have the cream of the crop? Executive search firms also can attract top talent from their current positions with appealing packages and opportunities. They know how to promote your company to potential recruits and convince them that your organisation is the place they want to be.
Finally, hiring a detective can also save you time and reduce the stress often associated with a critical recruitment decision. You don't have to spend hours trawling through CVs and conducting interviews; the executive search firm will take care of all of that for you. They will provide you with a shortlist of the best candidates, saving you time and hassle.
In conclusion, if you're facing a critical recruitment decision, don't rely solely on your own detective skills. Turn to the professionals and let an executive search firm help you solve the puzzle of finding the ideal candidate. With their expertise, assessments, and experience, they will assist you in making the right choice and unlocking the key to your company's success.

Does Culture Matter?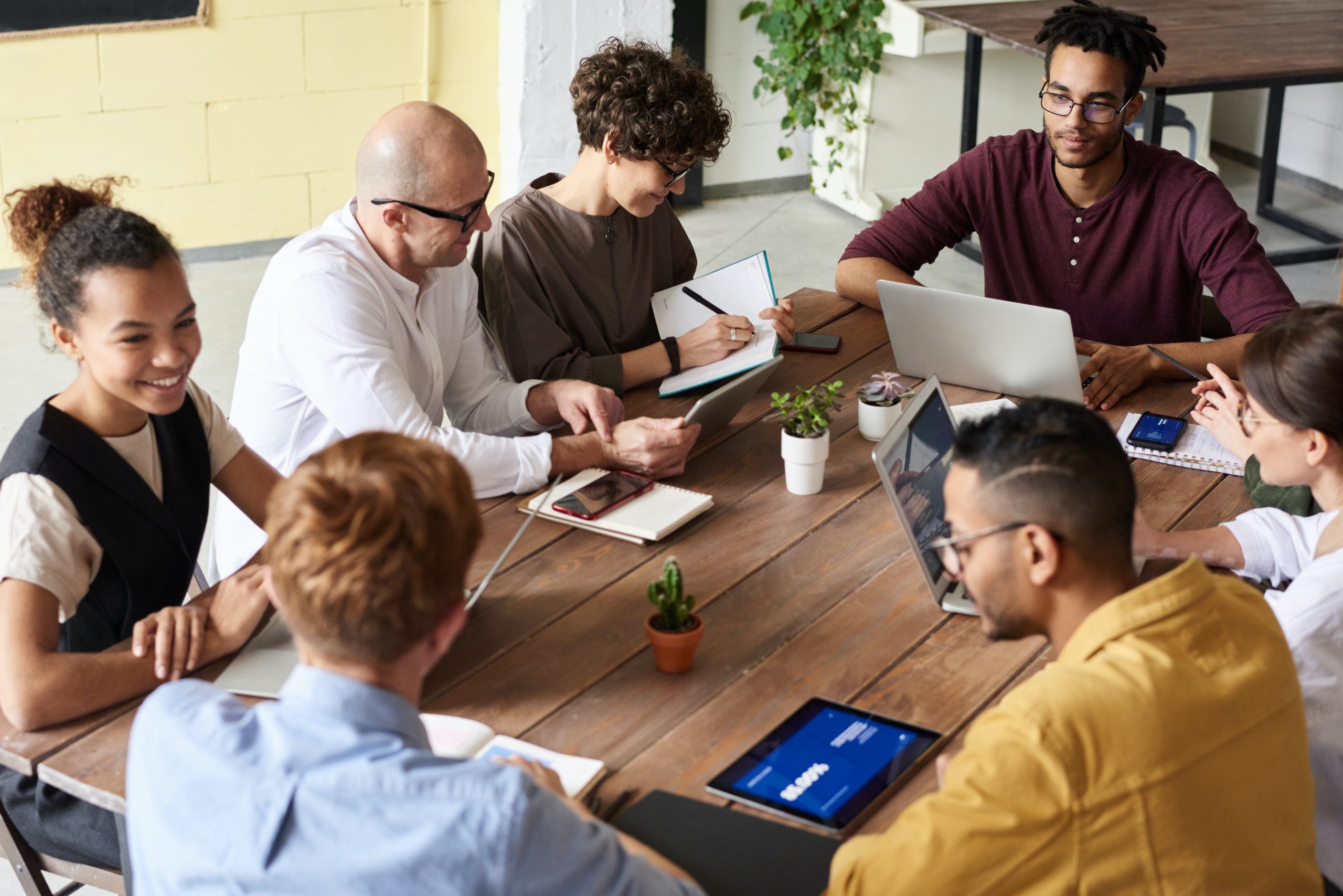 "How management chooses to treat its people impacts everything – for better or for worse." – Simon Sinek
Having conducted a recent survey on why people leave, I found it interesting that culture was identified as the number one reason that people left their last role. With over 43% of respondents giving this as their rational for leaving, it is clear that company culture cannot be ignored.
The results of the survey pose a few interesting questions as a talent professional – What exactly is culture? How much does culture really matter and why? Is hiring a cultural fit the way forward? And if so, how can you measure and assess this?
So, what is culture and why does it matter?  
Firstly, culture is a loose term with hundreds of definitions – some see it as something vague which cannot be controlled, others see as something simple that can be managed. For me, it sits somewhere between the two.
In my opinion, McKinsey & Company sum this up well, defining culture as:
"As the common set of behaviours and underlying mindsets and beliefs that shape how people work and interact day to day"
Because culture is created by a "common set of behaviours and underlying mindsets and beliefs", the people who lead your business, and those who sit under them, have a huge impact on the culture throughout the organisation. Essentially, if those running your team have some bad behaviours or beliefs, this will trickle down and have a knock-on effect across the board. A good and bad culture alike can have various effects on your business, some of these are:
Correlation with high / low performance
Impacts employee engagement
Culture impacts agility
Research shows impact on long-term financial performance
Culture differentiates you from the competition
Culture is difficult to replicate
Strong Cultures attract the right people  
Finding a Cultural Fit
From a recruitment perspective cultural fit is often talked about – this is how someone fits into an organisations culture. Get it right and you can achieve remarkable things, get it wrong and the culture or subcultures can become toxic.
An article in the Harvard Journal describes Culture fit as "the glue that holds an organization together". That is why it is a key trait to consider when recruiting. The result of poor culture fit due to turnover can cost an organization between 50-60% of the person's annual salary, according to the Society for Human Resource Management (SHRM).
Cultural fit is important in any recruitment process and is even more critical when making senior hires. Over the years, it is something I have heard clients ask for repeatedly when discussing assignments. When we ask clients how they assess cultural fit the answer is often "it's down to gut feeling" or "we get the applicant to complete a psychometric test". I would argue this is too simple a view, and to truly assess cultural fit it must be a two-sided process. The required behaviours needed for a role, and by the company, should be assessed by both the client and the candidate.  
So, how do we assess cultural fit?
At Corvus, our Executive Search methodology, Corvus Assured, makes this a little more scientific and is based on leading research into behavioural assessments. We use several behavioural tools that use AI to check for alignment between the clients needed and expected behaviours and that of the applicants. The process considers both sides – firstly the desired behaviours for a role, and then the actual behaviours of the person applying.
The starting point for this is to look at client expectations of the role, by having the key people involved in the recruitment process undertake an assessment that shows the key behaviours they want in a role. This is also an opportunity to check that they are aligned internally on what their expectations of the person are. Sometimes this gives interesting results, where clients expectations differ between people internally, and ultimately are misaligned. Clients often welcome this feedback, and it gives them a clearer picture of different perceptions and allows them to consider these in their decision making. Making sure the key stakeholders are aligned before starting the process is key to its success, after all, how can you find a fit if you all are looking for different things.
Some questions to help assess cultural fit
What type of culture do they thrive in
What type of values are important to them and why
What do they know about our company culture
What type of working environment do they enjoy
There is no simple, unified, way to assess cultural fit but there are tools to make the process more scientific and robust. 
So, in terms of the question, 'does culture matter?' I would say very much so – the Simon Senik quote at the start of this sums this up very eloquently.
If you would like to talk to us about a different approach to recruitment or some fresh thinking for your next hire. Please feel free to reach out. Corvus is a team of highly experienced and passionate consultants who deliver recruitment and HR related solutions to companies in NI, RoI, GB and internationally.

It's a match! Using the rules of dating to ace your next hire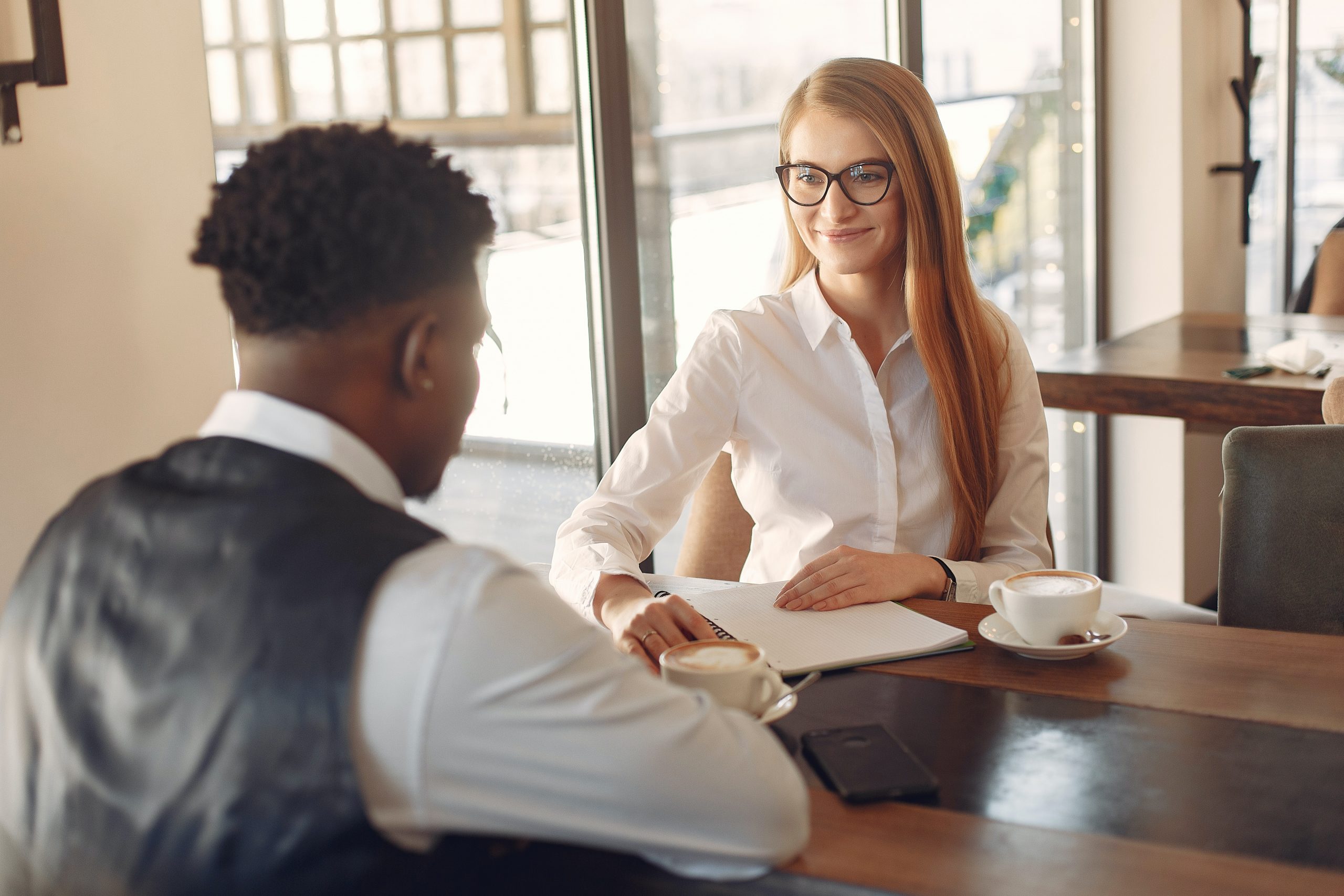 It seemed odd when a few of my clients started to refer to me as the Cilla Black of recruitment. Recruitment and dating appear worlds apart, but the comparison got me thinking. I decided to pop up a poll on LinkedIn to see if others felt the same, and interestingly enough, 80% of respondents agreed that there were similarities. Like dating, recruitment happens in different stages – some of these are time-intensive and don't always go our way. Could applying the rules of dating to your recruitment process help you find your perfect match?
Our Executive Search methodology, Corvus Assured, breaks down the stages in a similar way. So, in true Cilla style, I wanted to share our inside secrets on how we help businesses find their ideal candidate.
Stage 1: Figure out what you want 
Much like dating, it's good to go into the process with a clear idea of what you are looking for, however, this can be more challenging when there are different viewpoints to consider. Imagine asking your mum, dad, brother, and best friend all to agree on your next love interest – I am sure we all cringe at the thought. 
It goes without saying how messy it would get, and this is why aligning your stakeholders before you begin the process is key to success. According to Forte One, companies that lead with culture and alignment tend to drive strong business results over time. That is because alignment within the Senior Management Team (SMT) leads to a clear and focused strategic plan, which trickles down to the rest of the organisation. 
So how do we ensure that our client's Management/Leadership teams are aligned and agree on the ideal candidate? 
Along with taking the time to fully understand the business, we ask stakeholders to individually complete a short online behavioural assessment. This allows us to get a clear picture of the ideal candidate from each perspective and establish if the Management/Leadership team are on the same page.  Often this is not the case and provides an excellent opportunity to discuss individual perspectives and gain consensus on what a 'fit' looks like. 
This stage goes deeper than skills and qualifications and looks at the behavioural requirements to ensure a fit with the business culture. A colleague recently completed a poll on LinkedIn, asking participants why they left past roles. Coming in as the top reason was Company Culture at 43%, so getting the fit right is crucial to creating a successful placement. Like the client survey, we also ask candidates to fill out an in-depth behavioural assessment. Matching these to the desired profile makes for a strong cultural fit and leads to higher retention rates.
With critical hires, some of our clients have been on the search for quite some time. Often enough, the reason they haven't secured their perfect fit is that, without even knowing it, the SMT don't agree on who they are looking for. 
Stage 2: Find your Soul Mate 
According to Tribepad, eHarmony claims to be the dating site most likely to deliver happy long-term relationships because they prioritise compatibility. Similarly, once your SMT is aligned, it's time to start the search for compatible candidates. 
As part of our Corvus Assured offering, key stakeholders get access to our portal, which is not that dissimilar to an online dating page. Here, you can access behavioural profiles, key competency questions/answers, CVs, and video covers (essentially the video alternative to a cover letter). We all know romantic relationships won't last long if someone feels the other person isn't being true to themselves, so this gives a holistic view of the candidate and makes it easy for the team to weigh up their options. 
Keeping in touch and ensuring clients and candidates are in the loop helps avoid the dreaded "ghosting"! We all know how it feels – you've been on a great date, all appears to have gone well, you have been messaging and then bam, you don't hear from them again. It can certainly pinch! Just like traditional recruitment, we have all fallen for the "perfect" candidate, just for them to drop off the face of the earth without warning. Along with access to the portal, our candidates are prepped on our process and proposed timescales. This provides clarity and ensures their commitment to the role in advance of any interviews. 
Stage 3: The Dating Scene 
So, you have worked out what you want and created a list of a few who caught your eye. Now it's time to start the dates interviews!
Before any candidates meet with our clients, we do preliminary interviews to ensure the fit is right – a bit like meeting through a mutual friend. We know you both, and we know that it could work. We do the groundwork in informing the candidate about your business and its culture, helping give them a better picture of what it would be like to work there. 
While the pressure is normally on the candidate, the interviews are an opportunity for you to sell your business further and give real-life examples of how they will fit into your team. According to Glassdoor for Employers, 94% of UK job seekers want to know about all aspects of a company before accepting an offer, so the more authentic the experience the better.
To get the most out of the "date", asking the right questions is vital. Tailoring the interview questions to the desired behavioural profile will make sure you are delving into the detail and helps to remove any blind spots once the start date comes around. We work with our clients to create bespoke questioning, making sure you are in the know about your potential new hire.
Stage 4: It's official 
After we have poured our hearts and souls into finding your perfect match, and you have gone through the numerous interviews to make sure it feels right, it's time for the final stage – making an offer.
Offering your candidate the role can be a make-or-break situation. You need to get it right and make sure they feel valued from the start. Low-balling with pay, or taking overly long to decide, can leave the candidate feeling underappreciated, which isn't a great start in any budding relationship. 
We work with our clients and candidates from the beginning of the process to ensure expectations are clear from all sides. It gives peace of mind that everyone "wants the same things". 
Oh, and let us not forget the dreaded ex. Approaching with a counteroffer – please stay, we swear we will change. It's an unlikely story, and unless the only reason to leave is salary, it's seldom a good idea to take a counteroffer. We understand our candidates' motivations before shortlisting them, helping to ensure anyone at the offer stage is serious and ready to move. 
If you feel your business needs a Cilla, one of our team would be happy to have a discovery chat with you. We've completed over 70 assignments using our Corvus Assured method, so you know you'll be in safe hands.

Role Plays – cringeworthy and unrealistic or a valuable learning tool?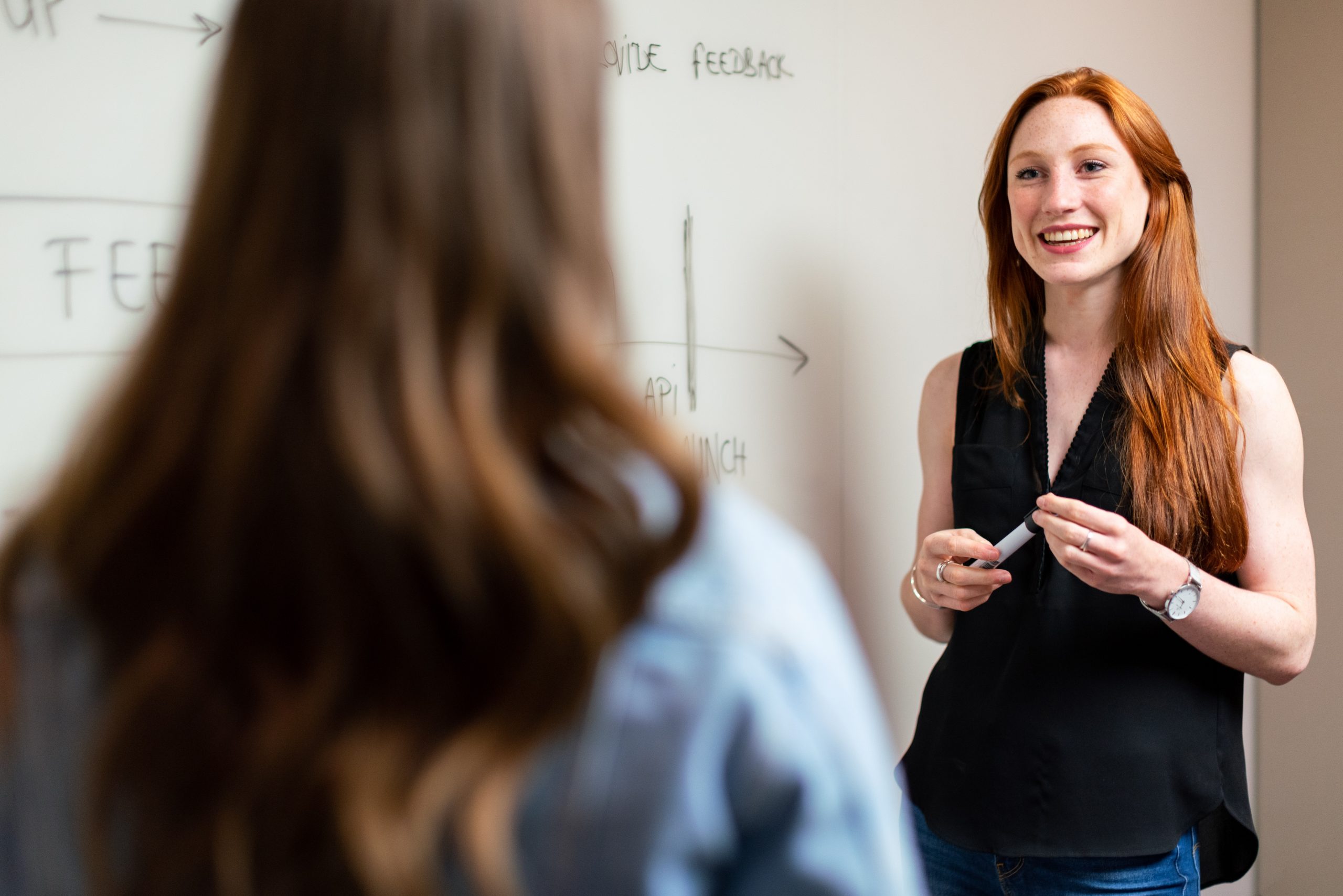 Over the last two weeks, the team and I have been putting some focus on our Corvus Assured Executive Search methodology. We are all genuinely bought into the value of this service, but after some great chats, we identified an opportunity to develop our communication of this to clients.
The team volunteered, or rather voluntold, me to take the lead on the role plays, and after ten sessions (one person as the client and the other as a silent observer), we finished this round of the exercise.
This is the first time we have used role plays as a training technique. Initially, I was sceptical about the benefits.  I don't have fond memories of my only other experience.  Many years ago, in a previous career, I had to make a pitch in front of 10 people who sat with their arms folded throughout. If this wasn't bad enough, the whole thing was recorded. We watched the video back and the assembled group pointed out the positives and negatives. I still have flashbacks. 
Thankfully, this experience has been an infinitely more positive than the last. Not only did everyone stick brilliantly to their characters, but the learnings and takeaways from the experience have also been fantastic.  We have developed our listening skills, built confidence, and learnt about our communication styles. 
The sessions were enlightening and involving from both an emotional and a cognitive perspective, and the debriefings at the end always brought new insights and perspectives along with collaborative problem-solving. 
The reason I called it an exercise is due to the similarities between training and physical fitness. We do not stay fit automatically, we need to work at it.  The same goes for continually honing our communication and commercial skills. 
We are building role plays into our ongoing training and plan to bring external actors/friends of the business to give them an even greater 'real life' feeling.  
Learnings
Interested in including role plays in your learning and development strategy? Below are my top 5 tips to help you implement successful role plays with your team.
Frame it correctly. People need to have a genuine appetite to participate and understand the value of it for them. 
All participants should prepare beforehand and behave in the role play as if it was a real-life situation.
Be prepared to be uncomfortable.  We genuinely have a great bond in the team, but to get the most from it you must be prepared to commit to the exercise and expect the unexpected.
Make it a safe space for honest feedback and set out the rules for engagement before you begin. It should not be an opportunity for someone to settle a score or show off how smart they may think they are.  Thankfully we did not need a 'safe word'! 
Having an observer makes the sessions much more valuable – they are not under pressure to be thinking about their next question or answer and can pick up on subtle nuances including tone of voice and body language.
When it comes to role plays, what you put in is what you will get out. Committing to the process will make the experience the most valuable for your business – and who knows, you might even enjoy it!

Agency v Executive search – why you don't have to choose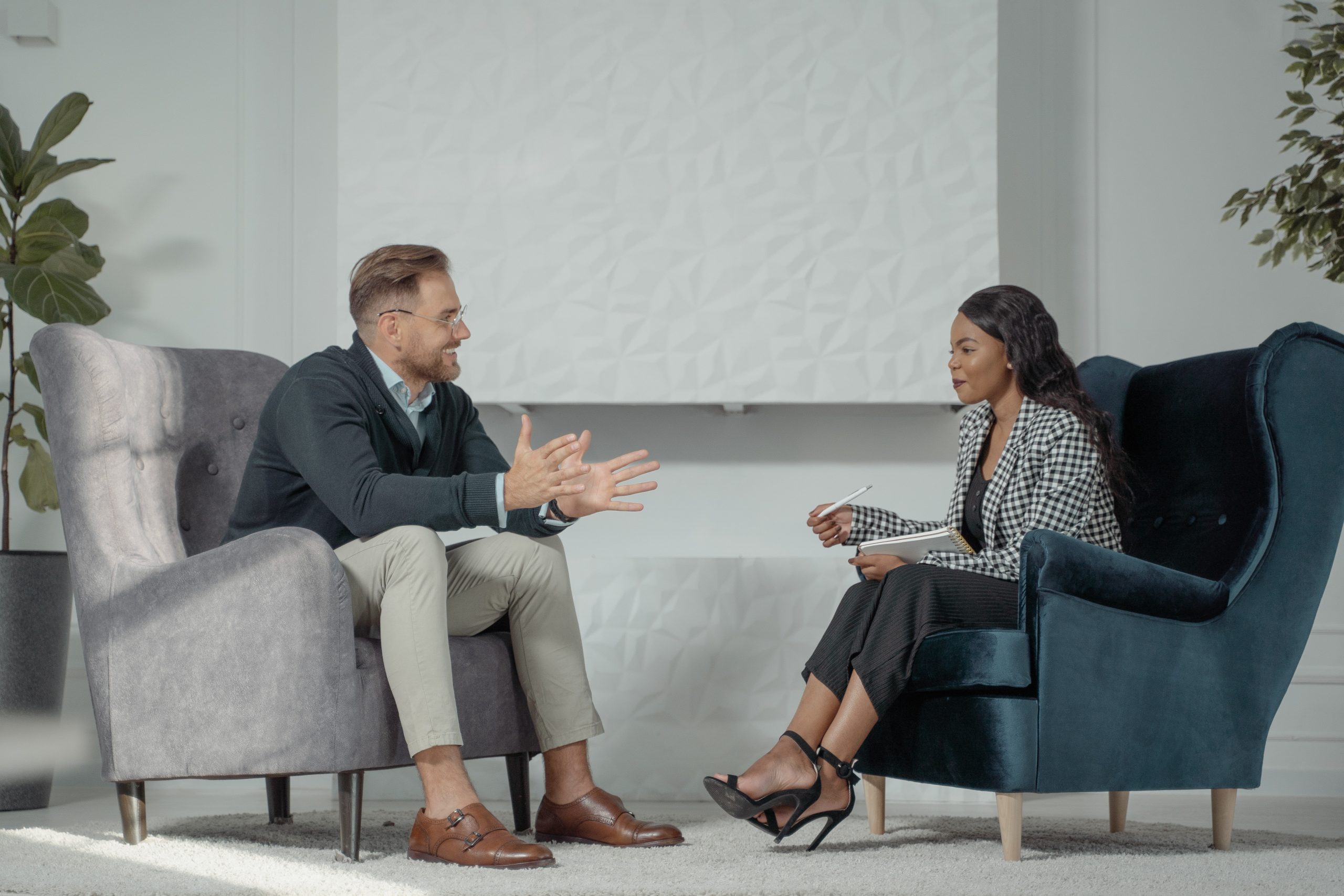 I get asked about this a lot. Agency recruitment works – it is the recruitment model that many companies use, and successfully so. You have a Preferred Supplier Agreement (PSL) where you release roles to agencies, get CVs back, interview and hire.
It works, so why fix what isn't broken?
Around 90% of your recruitment is filled using either Agency, internal referrals, or direct applicants. For the remaining 10%? They are a headache.
It could be because it requires a niche skillset, or it is a strategic hire for your business. In these cases, suitable candidates generally aren't searching for new positions, making it difficult to reach them.
You have likely tried your PSL and direct advertising, and it just hasn't worked. At this stage, a different approach should be adopted for a successful outcome.
When and why to use Executive Search?
When you have tried other avenues, and this has been unsuccessful. Or if the role is critical to the business, niche, or difficult – then you need someone who works with you to solve your specific problem.
What makes an Executive Search different from Agency recruitment? When chatting with clients who have gone through our Executive Search process (Corvus Assured), the same three areas keep coming up.
The first area is Alignment. Picture this – you have gone through the recruitment process – you've reviewed some CVs, interviewed a few people, and finally found someone you think is perfect for the role. You and your fellow stakeholders engage in a final interview, but at the end you find yourself confronted with opposing opinions from the group. It's a nightmare.
Some companies go to market repeatedly, never hiring the right candidate – stuck in a cycle where they can't please everyone. But how can you find the right candidate when there is no agreement on who the right candidate is?
This is where aligning the team is critical, and failure to do so could lead to the breakdown of the recruitment process – which would be an enormous waste of everyone's time.
At the beginning of a Corvus Assured project, we work with the stakeholders to identify the requirements of the role, but this goes deeper than just the skills and qualifications. We use behavioural assessments to look at the ideal candidate from each of the stakeholder's perspectives and work with them to align these views with their peers. This gives us the ability to find agreement on the desired candidate.
Once the assessments have been carried out internally, we use this profile as part of the recruitment process for candidates. This helps ensure that the cultural/behavioural fit is right. For one of our repeat Corvus Assured clients, this is their reason why. They opt for an Executive Search because they know that the stakeholders are all on the same page going into the process.
You have likely seen it before – hire for experience but fire for culture. You can teach some aspects of a role, but you can't teach someone how they behave. In my experience, especially at a senior level, if you are aligned with your company, you will thrive. You feel connected to your peers, have the same ethics/viewpoint, and are easily bought into the company's guiding principles. It's easy because you know you are in the right company for you. That's what aligning the team will deliver.
The second area is a robust recruitment and attraction process, tailored to the role and candidate profile. I once had a client who didn't want to be involved in the long list, an initial list of candidates that are considered a fit for the role. Why would they waste their time when that's what they pay us for? Here's the thing – you know your business better than we ever will. You know your competitors and their reputation in the local marketplace. You know the companies you don't want to recruit from. Years', potentially decades, worth of knowledge that we just don't have. Investing more time in the initial process will help us to attract the candidates you are looking for and produce a suitable, qualified shortlist.
To create these custom approaches, we work together with our clients to get a deeper understanding of their business. This requires an investment of time from both parties at the beginning of the process, but it ensures every stage, from the initial phone calls to the interview process, is bespoke to the role, the business, and the candidate, helping to secure success.
And finally, is partnership – not a transactional 'send me some CV's' relationship. We problem solve and work together to find solutions. No recruitment process is without issues, because let's face it, we are dealing with people. It's working with someone with the experience and expertise to provide you with options and solutions that you potentially haven't considered previously.
We have a depth of experience in recruitment, so we work together with our clients to decide how we deal with any situations that occur during the process. Salaries outside of the range, perceptions of your business, specific candidate requirements – there is a myriad of situations that I have seen arise. We deal with them together.
So, now you know when to choose Executive Search, but does this mean guaranteed success? In short, no.
If your role is impossible to fill from a skills, remuneration, or location standpoint, then we have no problem telling you – sometimes the person you are looking for simply does not exist. However, at that point, we will work with you to explore the options available, so that you can make an informed decision in terms of where you go from here. 
It has happened to me once in the past when we took on a Corvus Assured assignment and in the end, we did not fill the role. My client, an amazing local brand which had gone through explosive growth over the last number of years, pivoted mid-process and changed the entire focus of job role and job title.  High growth typically means a dynamic environment where change can come rapidly.
Was I still happy to take payment for the first stages of the process? Yes, because a great deal of time and effort was invested into the process. Did I shrug my shoulders and move on? Absolutely not. I have never felt so disappointed and deflated. I know it's hard to believe, but when taking on a Corvus Assured assignment, we make a commitment to fill it – it's personal. We trust our process and enjoy delivering unique and complex assignments. We are passionate about what we do. We care about our reputation and our relationships with clients and candidates. This applies to Agency and Executive Search, so you don't have to choose. Your recruitment partner will guide you as to what works best for your business and the role. If you ever need some assistance, feel free to reach out. Our team of experts are always happy to help.

Attracting Talent Through Employer Branding
Attracting the right people to your company isn't easy. It's dependent on how you are perceived by the market. If you are seen as an employer of choice, – especially at executive level, attracting the right talent will be easier.
Top talent is always in high demand, but in a candidate short market, it takes a much more sustained commitment from organisations to communicate their employer value proposition to prospective new business leaders and functional specialists.
When you need great people, and you need them to perform immediately, how do you secure this in-demand talent in the face of vast competition?
These specialised professionals are fully aware of their market value and know that they're sought after to add value, so will always ask "What's in it for me?".
Remuneration, rewards, and perks all contribute to the decision-making process, but in recent years, so too does the perception of the organisation. How does it compare to the competition? Is there potential for growth? What focus is given to the organisational culture?
Being an employer of choice is fast becoming the swaying factor, with 76% of candidates explicitly looking for what makes a company an attractive place to work (CISM). There needs to be an onus on building an employer brand that is data-driven and talent-led. An employer brand that is designed around your people and your business goals. An employer brand that helps you and your employees thrive. 
What is Employer Branding?
Employer branding is the process of defining and positioning who you are, as the employer of choice, to target potential candidates. It requires defining your unique employee value proposition and identifying the unique benefits (beyond the bare minimum) which are offered to employees in order to attract them to your business.
Within candidate attraction, your employer brand refers to the perception your potential employees have of your company, whereby each interaction you have from initial contact, will contribute to establishing your company's values, work culture, and personality to ensure they are aligned with your ideal candidates' aspirations.
While there may be a positive impression during the initial awareness phase of research online or through networks, a poor interview experience (lack of feedback, delays) could negatively influence initial good perceptions. Make sure that all interactions with your brand are consistent and accurate – whether it's your online presence, leadership team, HR etc.
As potential new employees make decisions about joining your company based on these impressions, the requirement for a definitive strategy to ensure your key messages are being presented and received to candidates. 80% of talent acquisition managers believe employer branding has a significant impact on the ability to hire top talent (LinkedIn).
Implementing an employer branding strategy is an intricate process with considerations from HR, marketing, and senior business leadership required for consideration.
Check out our key recommendations to attract and retain top executive talent through employer branding. 
Who Are You?
Before implementing any form of branding strategy, you will need to determine whether you are genuinely considered an employer of choice by your existing leadership team. Existing and previous employees are your greatest brand ambassadors, and if they have had poor experiences or are not conveying a positive message, it's important to find out why not. Initiating employee satisfaction surveys and monitoring reviews of your organisation online (e.g. Glassdoor) are critical methods of understanding your company perception amongst your employees.
 
Define Culture and Aims
Why have your existing employees remained with your company? What is it that keeps your employees engaged? What differentiates you from your competitors? These are the questions potential candidates will also be asking, so the answers will provide the reasons why people would want to work for you. Whether your reputation of continual improvement with enviable training opportunities or simply a friendly, collaborative environment, understanding these qualities will enable you to communicate these as indicators of your company as an employer of choice.
 
Communicate To Specific Audiences
Ensure the message, tone, and content that you are delivering to specialist and critical candidates are tailored appropriately, whilst adhering to the encompassing aims and purpose of the organisation. "59% of companies leverage their career website for communicating their employer brand" (Employer Brand International). It is imperative that everyone involved in conveying your employer brand is informed of the right message and provided with the appropriate information to do so.
 
Embrace Leadership
People want to work with other industry leaders who define new parameters and encourage change – the top talent consolidated in one arena. Promote the skills and capabilities of your current leadership team by demonstrating their innovation and how your company culture and environment encourages this sort of talent. If you are looking to develop an area of the business or new business opportunities, the focus should be on potential employees and prospects to affect chance and shift culture.
 
Consider Your Online Presence
Online interaction will influence the perception of your company and employer brand, with 79% of candidates using social media in their job search (Glassdoor). Companies need to consider the quality, consistency and relevancy of information included on the corporate website, the level of research and insight that an organisation releases, and even the LinkedIn profiles of the leadership team, which are all monitored by potential new employees.
Through Corvus Assured, we support businesses to protect & improve their employer brand by ensuring all candidates have a positive experience. We also support businesses by creating applicant information packs & bespoke, tailored adverts which are designed to explain to the audience "what's in it for them". The process leads to above industry rates of new employee retention which also feeds into building employer brands.
Check out Corvus Assured to find out how we could help your recruitment process.

How To Create A Happy Workplace in 2022
Unsurprisingly, the happier your employees, the more successful your company.
Happy employees are more creative, innovative, and dedicated than their unhappy counterparts, not to mention, they're more likely to stick around long-term. Many workplace studies have demonstrated a direct correlation between employee happiness and your business's bottom line.
We all know that stress kills creativity. According to research, if a person is happy they will exude higher energy and creativity levels. In the past, employee happiness has not always been such a priority, with businesses tending to focus solely on keeping their customers and clients happy. The effects of Covid-19 and the 'new normal' working environment, employee satisfaction, and even happiness has become a primary concern for most companies.
Employee productivity and engagement are signs of a healthy work environment, and there is a direct correlation between the level of employee happiness and your bottom line. When you couple the benefits of having a happy workplace with the overall improvement to your co-workers' lives, making conscious upgrades to your culture is nothing short of a necessity.
If you want your company's profits to increase, there are a number of small steps you need to take to ensure the happiness of your employees. This does not always mean money! There are various other practices that may be used to reach out to your employees. Employees want more than just a salary. They want to be happy in the place where they spend 70% of their waking hours.
So, here are some changes that you can bring about immediately to increase the happiness level in your employees and improve your bottom-line:
Make Work/Life Balance a Priority
The concept of work/life balance has become a priority for most workplaces. Employees need to have a clear understanding that you value them as a loyal member of the team and as a person who has a life outside of work that is equally as important.
Many businesses have made it known that work/life balance is a priority by offering WFH or hybrid working models, unlimited vacation days, discounts on surrounding health and wellness programs, or childcare options. Offering incentives that improve an employee's overall quality of life show that you care about their wellbeing.
If you're struggling with what to come up with to instil the importance of work/life balance, think about what makes you happy outside of work and what perks you personally would want. Your team members probably want the same exact things.
Encourage Workplace Wellness
With an emphasis on "living our best life" becoming amalgamated into people's daily lives, working professionals are no longer just hoping, but expecting, their employers to provide wellness practices in the workplace. Whether through food, physical exercise or mindfulness tactics, incentivising wellness is a brilliant idea.
Many new programs have been developed specifically to improve the work environment so it's easier for employees to adopt and maintain healthy behaviours.
There are a number of options available to endorse a culture of wellness by implementing these strategies:
Prepare and distribute a list of healthy dining options near the office
Arrange for bike racks and provide "cycle to work" promotional materials
Negotiate corporate discounts for gyms/ health club memberships
Hire a yoga instructor or mindfulness specialist to come into the office once a week or month to reduce team members' stress
Showing your employees you want them to live happy, healthy lifestyles is another way of showing them how important they are to your company.
Deliver Genuine Recognition
Engaged employees will always strive to go beyond the call of duty. They take ownership of their duties and often complete them before the deadlines. But, to keep the motivation levels high, you need to genuinely appreciate their hard work.
Always recognise tasks that are done well and give due credit. A positive feedback loop will ensure that your engaged employees stay that way.
Many organisations offer bonuses and incentives, but money isn't everything. The best motivator is public recognition, in which the employee enjoys an elevated social status and the joy of being praised. There are many ways in which you can appreciate your employees' hard work.
Feeling underappreciated is one of the top reasons for employees quitting their job in 2021, ahead of needing a better work-life balance and career advancement. A simple gesture of appreciation can alleviate a sense of employees feeling undervalued and contribute to overall company morale. If a team member deserves to be recognized for outstanding work, tell them right away: Don't wait for their "review." The days of annual reviews are ancient history.
Provide Growth Opportunities
Talented employees want the opportunity to learn and develop their knowledge. The desire to progress and improve their work is one of the main driving forces behind employee motivation.
When leading a team of employees who are completely engaged, undertaking monotonous tasks on repeat will impact on motivation and sense of achievement. Instead, offer them tasks that require productivity and allow them to grow professionally.
Some of the ways in which you can promote professional growth is by offering them to study further, attending conferences and letting them participate in internal mentorship programs. Investing in your employees' professional growth not only benefits your business but also makes them feel worthwhile and appreciated. This feeling of gratitude and satisfaction will motivate your employees to work to their maximum capabilities to increase your bottom line.
Refrain from Micromanaging
Employees who feel trusted and supported, without being hovered over, are undoubtedly more relaxed and confident in the job they do.
It's safe to say that no one likes to be micromanaged. If employees feel like they are constantly being monitored, they will not perform the same way they normally would, and will begin to resent their job.
Give your team the trust and creative freedom that they deserve by setting clear expectations and fair boundaries. Offering your team autonomy and trusting that they will make the right decisions will maintain their confidence, further contributing to the success of your business.
Independence in remote work conditions means giving them the freedom to work however and whenever they like — within reason of course. It also encourages them to share their opinions and feedback.
Provide consistent feedback
Employees want you to notice their hard work and expect feedback from management. Understanding what their strengths and weaknesses are, and how they can improve to perform even better is fundamental to both individual and company progression.
Offering consistent feedback regularly to your employees will open communication barriers between you and your team. It can present constructive criticism and positive recognition, clears the air of confusion, and communicates how an employee's behaviour aligns with company results.
Feedback, however, is only effective when it is delivered objectively and with complete fairness. Always use it as a tool of instruction rather than a means of punishment.
Launch an Individual Development Plan
An individual development plan can assist employees in career and personal development. Its primary purpose is to help employees reach short and long-term goals and improve current job performance.
You can use an individual development plan to develop a better understanding of your team's professional and personal goals including their strengths and areas they want to improve on. This shows your team that you are serious about investing in them as individuals and ensures everyone is accountable for reaching their customised goals.
Most leaders agree with the fact that employee attitude plays a great role in a company's success. If your employees are motivated or frustrated, it largely depends on you. To keep your team engaged and happy, make sure you incorporate these tips in your leadership every day. To ensure these implementations are long-lived, practice them daily and remind your team often that they are an integral part of the company.
Happy employees are engaged employees! Let your employees prosper and help them grow professionally and watch your bottom-line increase.
If you need help ensuring you are finding the right cultural fit for your business, check out Corvus Assured.

The Corvus Guide to Aligning Management in 2022
Communication between stakeholders is critical to ensure a successful recruitment process. 
Problems often arise when the ultimate decision-makers are only involved at the very start and the very end of the hiring process. 
When Senior Management are required to delegate the hiring responsibility to their team, problems may occur, which can result in an unseen disconnect between the decision-makers and hiring teams.
Many organisations will undergo a rigorous recruitment process, only for Senior Management unable to select a suitable candidate from the final interview stage. Worse still, they recruit someone they do not believe is the right candidate.
This can cause an array of problems for both clients and candidates, costing organisations valuable time and money, with the potential to even cause reputational damage.
Your workforce can be directly and indirectly affected by not hiring anyone when it is needed. A loss in team productivity can be evident in increased workload for remaining staff, revenue losses from under-performance, missed opportunities due to missing a specialist skillset in your team, which can all contribute to a negative impact on your reputation and thus causing staff turnover.
At Corvus, we approach recruitment with a more precise and analytical methodology.
We created Corvus Assured ®, Ireland's only recruitment solution which integrates technology, people, and processes to ensure the most accurate hire possible.
One fundamental component of our process, which is often overlooked, is management alignment.
Ensuring your recruiting team are aligned in what is required from a potential new employee may prove difficult, which is why Corvus work in partnership with your team to certify you have more meaningful data to consider from the beginning, rather than just CVs.
A great way of gathering this data, is by conducting job surveys for your vacancies, which assists stakeholders to define the behavioural requirements for a role. Internal stakeholders each complete a survey of the behaviours they believe is required from the successful candidate in order to be the right fit for the team and successful with the organisation. We can then work with you to review the combined data, which provides a behavioural benchmark for prospective candidates to meet.
Each candidate who has the right set of skills and experience, will then complete a survey which measures their core personality traits and how they are behaving in their current role.  
What are some of the considerations to for your recruitment team to ruminate?
Time 
Consider how critical this position is to the functionality of your business, especially if the role or industry is particularly niche. Can you afford the time to waste interviewing based only on reviewing CV's?
Identifying what exactly you need the person to be like in the position, rather than what you wish they were like. Knowing the qualities and abilities you need will ensure the process runs far smoother, and quicker?
Do not choose the wrong candidate because you are under pressure to find someone asap. Shoehorning anyone with relevant skills into a job is a recipe for disaster, especially with the cost of a wrong hire.
Decision Makers 
Determine who has the final say, and ensure the decision-maker is in alignment with the person or team members who will be working with this person.
When thinking about the role your potential candidate will be undertaking, do the decision-makers in the hiring process fully understand which characteristics and experiences the successful applicant requires?
It is important that someone who is working with the future employee will be involved in the recruitment process to ensure they are suitable for the role.
All decision-makers should be on the same page on the behaviours, skills and experiences the candidate needs or the recruitment process may feel disjointed.
Knowledge  
Sometimes when creating a new role, it can be difficult to figure out exactly the behaviours and characteristics required of the person you need for the role.  
Are your expectations realistic? You may expect them to be able to do everything, but is that realistic? You will need to consider which sacrifices or expectations may need to be compromised.
Establishing the behaviours you need the successful candidate to have can be a very important step which can be easily overlooked when it can almost feel impossible to turn behaviours into tangible data. 
How do you know the person will have the agility and ability to develop in the role, and furthermore how do you know which areas to explore when interviewing a candidate?   
Conclusion  
Job surveys identify candidate matches beyond a CV. They are an exceptional tool to help you make more informed hiring decisions and ensuring you know what your candidates will do, not just what they say they will do.
An hour interview only provides a small window into what your prospective candidate would be like in the job. This issue has been accentuated over the past 18 months by the mass introduction of remote video interviews where we are missing much of the human aspect of in-person interviews.
This can give you a good insight into the general behaviour of a candidate and benchmark them against your needs.
If you currently have a vacancy, you need help recruiting for, or would like a consultation of Corvus Assured ® to see the full process, please get in touch today on 028 9091 8529 or hello@corvus.jobs

8 Recruitment Trends We Expect To See In 2022
With only a few days remaining in 2021, we've reached the point of the year where everyone is beginning to look ahead. This past year has been an explosive one for talent acquisition.
Over the last twelve months, recruitment strategies have had to adapt to change. Hiring practices that were standard practice post-pandemic now need to be updated in order to generate the same results. With remote working and skills shortages dominating, it has quickly become apparent in the early half of this year that the recruitment landscape had evolved, with companies needing to adapt quickly. Therefore, we have reflected on what hiring practices are likely to continue and even dominate the new year.
So, here are a few of the recruitment trends you should prepare for in 2022.
Candidate Driven Market
The most significant change that we have encountered within the recruitment industry is the shift to a candidate-driven market, characterised by a huge increase in demand for staff, skill shortages and poor candidate availability. With more available jobs than suitable candidates, the applicants hold more power than ever before. Competition within demanding sectors has resulted in employers in desperate need of the same skills and talent, therefore candidates can leverage more on salary and benefits.
Attracting top talent will no longer be achieved by utilising pre-pandemic tactics, with 2022 generating a more creative range of recruitment strategies, from sourcing tactics, data-driven recruitment marketing or imaginative employer brand communications. The recruitment industry is undergoing a transitional period whereby reviewing a few CV's and "going with your gut" will no longer suffice, whereby those who go beyond the minimum and impress the candidates will secure their perfect candidates.
More Selective Applications
Although there has been extensive ttalk of The Great Resignation, employers will likely experience a much smaller volume of applications in 2022. As we enter a candidate-driven market, they can afford to be much more selective about the jobs they apply for. The days of job-hunters applying for anything and everything, whether they meet the full criteria or not, in the hope of being successful are over.
Candidates have the ability to be pickier in their job search as they know employers are desperately seeking skills they possess. As a result, it is likely candidates will wait for a job they truly want, a culture that suits their work ethic and a company that excites them, rather than accepting whatever they can get. As candidates are becoming more selective, employers need to put their best foot forward regarding their employer branding and candidate experience. Companies need to ensure they are making their workplace desirable by promoting what makes them unique, prioritising specific elements which will appeal to their target candidates.
Also, assuring the recruitment process is personalised and simple, such as "Easy Apply" features will streamline the candidate experience and increase the volume of applications. Candidates are more likely to apply if they can submit their CVs at the touch of a button, rather than filling in endless application forms. Perfecting your employer brand and candidate experience will help counteract the reluctance candidates may have around applying for a job.
Remote Recruitment Processes
Although many people began returning to the office in the latter half of 2021, it has become extremely evident that remote recruitment is here to stay.
The ability for hiring managers to cast a wider net in order to source the talent to fill skills shortages has encouraged the continuation of remote work. The realisation that virtual interviews and remote recruitment have also proved as a time saving and efficient way of screening. Candidates are beginning to expect remote work and remote interviews alongside this, at least at the first stage.
In 2022, ensure you are finding ways to embrace the remote recruitment process to accommodate both your candidates and your internal teams. Not only will it help you reach a wider pool of talent who aren't limited by geography, but it will help your employer brand feel up to date and relevant, whilst streamlining the hiring process for your team. In a scaling business hiring at volume, in-person interviews can take up a lot of time and resources; virtual platforms can cut this down significantly.
Defined EVP's
2021 was the year of employer branding. With the competition for talent rising exponentially, employers have realised the importance of how both candidates and existing employees perceive them.
However, with everyone embracing their employer brand, there is a huge necessity to understand your unique value rather than promote yourself in generic terms i.e being "a great place to work". In 2022, we are expecting to see EVP development becoming a fundamental aspect of recruitment marketing, with employers assessing their culture and understanding the exact candidates that could thrive there.
Every business is different, and so is every candidate. Some cultures will be ruthless and suit career-driven, determined individuals who want to quickly move up the career ladder. Other cultures will be more nurturing and suit candidates who crave a layer of support and feel comfortable at work.
It all boils down to your industry and work ethic, but it's no bad thing to promote these cultures in a positive light that resonates with like-minded people. Therefore, to improve retention and talent attraction in 2022, employers will have to be more specific in their EVP development. Companies wishing to attract the best talent will have to tailor their messaging to resonate emotionally. We recommend segmenting your EVP and being selective about the type of candidate you want and who will thrive in your culture, which in turn will allow candidates to self-select too.
Find out how to utilise your employer brand to attract top talent here.
Focus on Retention
Employee attrition has impacted companies throughout 2021, due to employees reassessing their personal and professional requirements, whereby there are substantially greater options available to them than ever before. This reshuffle, combined with the candidate-driven market, has awakened many employers who wish to retain their talent.
With so many companies competing for the same technical talent, it has become increasingly difficult for growing businesses to match salary offers and the reputation of large-scale enterprises. Therefore, employer brand and refining people strategies are likely to come to the fore in 2022.
Employers realise that recruiting to replace existing team members will postpone growth plans, especially if you consider onboarding. It is essential to know how to manage your company's employee turnover rate if you want to grow your operations, with 77% of companies now focusing on employee experience to increase retention. Therefore, retention will be a top priority for many organisations going into 2022, from benefits on offer to company culture and rewarding loyalty.
Longer Notice Periods
Long notice periods for senior hires have always been an industry standard and something that is expected. However, for some less senior roles, there is a prediction that there may well be longer notice periods introduced in order for companies to perform much more rigorous recruitment processes and enable thorough handovers to new employees.
With so many people currently seeking new opportunities, extending the typical notice period provides employers with a level of safety, in which they will not be left in the lurch without having ample time to find a suitable replacement.
Unsurprisingly, there are also several concerns in extending notice periods, such as increasing the time to hire and ultimately dragging out the process for applicants, not to mention the possibility that candidates can accept your offer of employment, only to find something better while working their notice.
Employers will have to focus on keeping warm strategies for candidates in 2022 in order to maintain excitement and enthusiasm through the duration of a notice period. We will likely also see a rise in talent mapping and planning for future roles so that any long waits don't severely impact growth and business goals.
A Rise in Data-driven Recruitment
The processes in recruitment have developed relatively slowly over the past decade, with the establishment of social media as a resource being the predominant transformation. The development of recruitment marketing has enabled internal and external recruiters to experiment, try new approaches to attracting talent, and to analyse the data.
Similarly, to consumer marketing, digital campaigns provide insight into your potential candidates and talent pool. You can utilise these insights to develop intelligent recruitment strategies which bestow a competitive edge. These measurement tools are ready and waiting to be used, as consumer marketing teams have been using them for the last decade.
In 2022, the mentality surrounding recruitment marketing will need to adjust to facilitate data analysis, experimentation, and success measurement. Upon understanding the market, recruitment teams will be able to create a much more exciting element of talent strategies.
Reaching Passive Candidates
This past year saw many companies competing for the same candidates and skillset, which meant limited possibilities for scaling specific businesses to connect with relevant talent applying for jobs. This saw a rise in companies trying to reach out to the passive candidate market rather than just the limited few actually searching for jobs.
Passive candidates often make for better hires – the future employees who are excited by a company and its employer brand, from its values to its mission, and who have purposefully selected to join the organisation. Something about the opportunity also entices them and makes them consider leaving the safety of their current employer, whether it's the opportunity to learn, the thought of a new challenge or the chance to work for a company that aligns with their values.
Our Corvus Assured process focuses on these candidates– we seek out the perfect candidates and attract them to you, rather than "hoping for the best" with a list of names on a directory.
The passive candidate is one who isn't actively looking for new opportunities but are particularly great for this specific reason – they are thought to be more loyal and stable.
The shift towards attracting passive candidates is a development that will be utilised even more greatly throughout 2022. Reaching these potential applicants expands the talent pool massively and is not something that employers can afford to miss out on. Therefore, we would expect to see a rise in digital attraction strategies and reaching out to passive candidates directly from a sourcing perspective.
So, 2022 will be the year of promoting your job ads to a broader market, not just for those who are actively looking for a new role.
Check out Corvus Assured to find out how we could help your recruitment process in 2022.