Corvus People launches new HR for Growth Service to support the success of NI businesses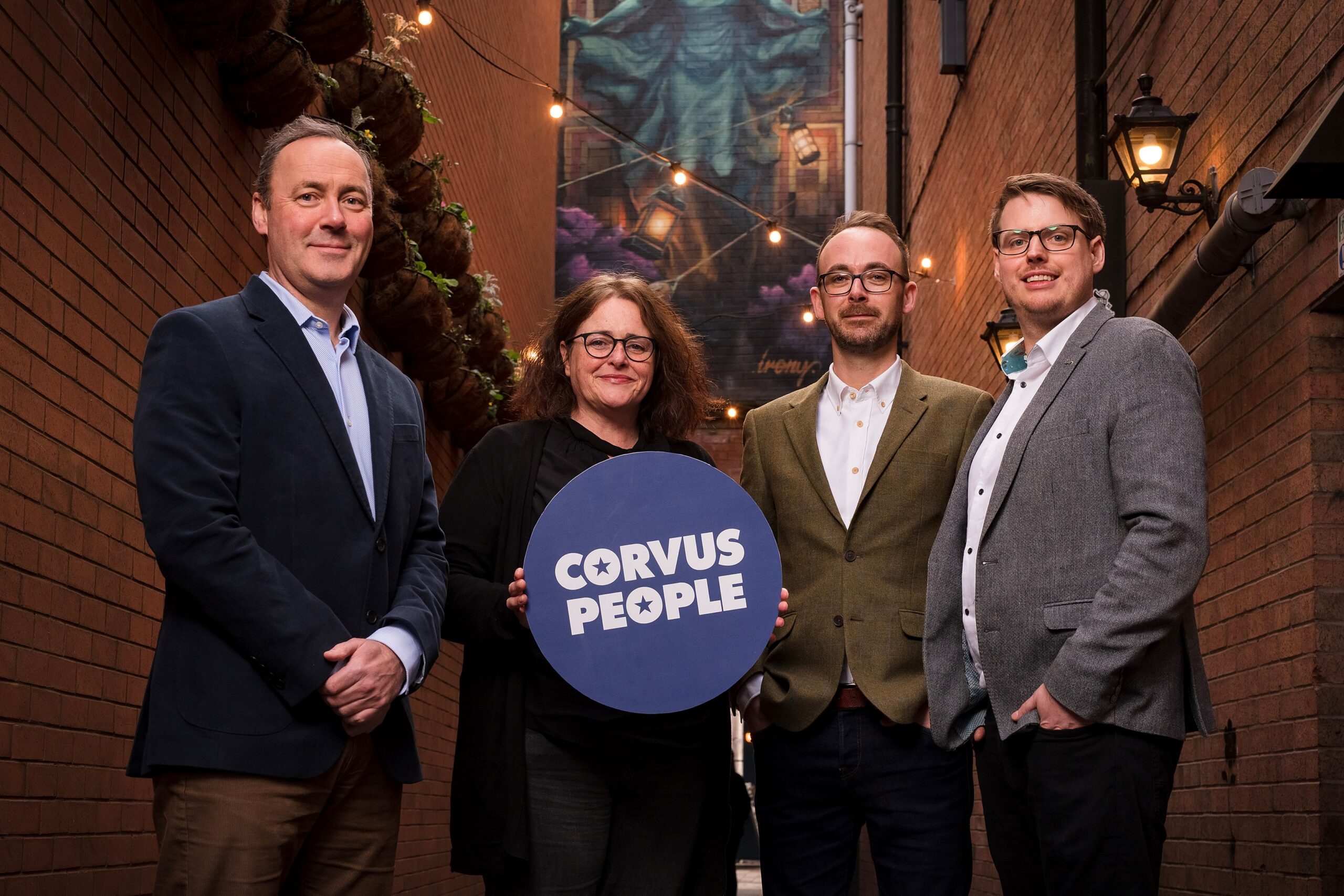 Belfast-based consultancy firm, Corvus People, has launched a new HR for Growth service aimed at helping their clients harness the power of people to drive business growth. The focus of this service, along with others offered by Corvus People, is to support businesses to recruit, develop, and retain the market's top talent. Northern Ireland has skilled talent across various industries, but businesses are finding it hard to engage and keep their teams. Corvus People believes that now, more than ever, business leaders need to take stock of what their top talent requires to thrive.
According to recent research by the Chartered Institute of Personnel and Development (CIPD), Northern Ireland workers are least likely to say that their job offers good opportunities to develop their skills (31% v 25% UK average) or would help develop their careers (46% v UK average of 41%). Today's talent is looking for more than just a salary, and the company's culture is becoming increasingly important, including its approach to professional development.
Announcing the new HR for Growth service, Ian Weatherup, MD of Corvus People, said, "Our approach, since we started in 2011, has always been about people – they are the greatest asset to any business. Placing people at the centre of any business strategy is not only essential to business growth but is key to their success. Our collaborative approach with our clients means we become their people strategy partners. We work alongside them to deliver solutions across the entire employee lifecycle to support their teams and help them thrive."
Ian added, "This is an exciting time for Corvus People as we prepare to work with businesses as they take that next big step toward growth and success."
The new offering, HR for Growth, bolsters Corvus People's existing solutions, which provide 360 support and integrate seamlessly into their clients' existing processes. It costs more to recruit than retain, with some studies, such as the Society for Human Resource Management (SHRM), predicting that it costs on average 6-9 months' salary to replace a salaried employee, which is why all Corvus People services are geared toward long-term retention.
Corvus Assured, the Executive Search methodology launched at the beginning of the pandemic, uses market-leading behavioural analysis tools to assess cultural fit as well as the skills match. This service creates long-lasting retention, with 97% of candidates still in position after 12 months and is already achieving notable success for a range of Northern Ireland and international clients.
Corvus People has built its reputation on helping businesses to manage change, reduce risk and improve their people strategies, and this new offering is no different.
Corvus People has extensive experience in working with clients across a range of industries, including manufacturing, technology, construction, and financial services. The company is committed to helping businesses of all sizes to develop and grow, and the HR for Growth service is just one example of this.
Businesses looking to improve their people strategies and drive growth can benefit from Corvus People's solutions. The service offering provides a comprehensive range of solutions to support businesses in recruiting, developing, and retaining top talent. With one of Northern Ireland's most experienced team of consultants and a focus on long-term retention, Corvus People is the perfect partner for any business looking to take that next big step towards success.