Competing for talent in the world of hybrid working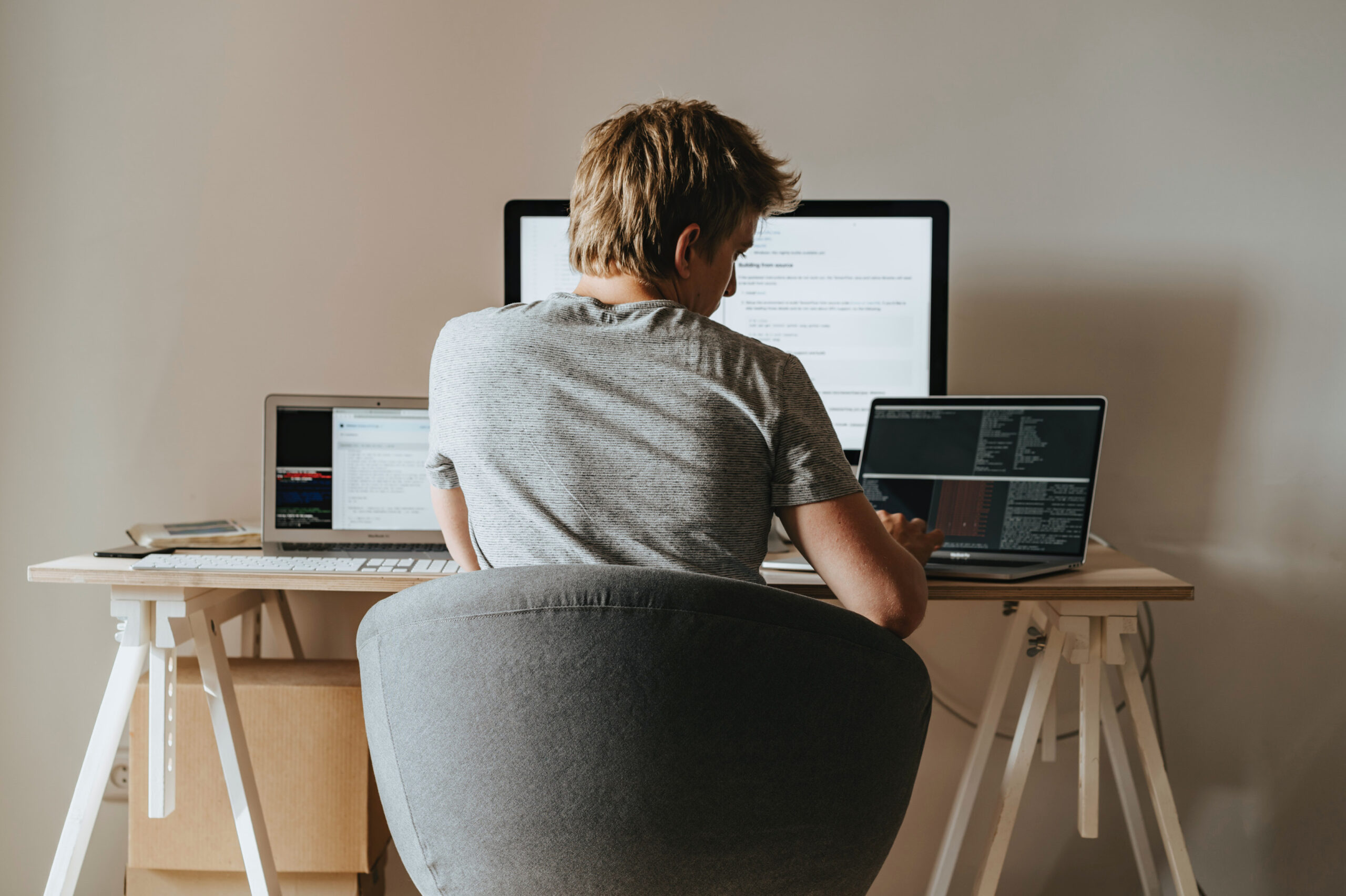 The pandemic has brought about big changes in how we work, with remote and hybrid working becoming increasingly popular options for employees. A recent study found that over 80% of UK workers want to continue working from home at least one day a week. For those employers not offering hybrid work options, it is becoming increasingly challenging to compete for talent – especially for roles that have homeworking equivalents in the market.
But why do most employees prefer hybrid working?
One of the main reasons is that hybrid working provides employees with flexibility and the ability to maintain a better work-life balance. It allows them to choose when and where they work, which can lead to higher job satisfaction and overall well-being. By implementing hybrid working arrangements, employees can tap into the benefits of remote work while still maintaining some in-person collaboration for certain tasks.
And while we have seen energy bills rising, it can also be cheaper for employees to stay at home at least some of the time. Of course, this depends on the individual but could include savings on travel costs, childcare, and even that morning coffee routine. The reduced travel also creates more opportunities further afield, as they don't have to make the long journey every day.
However, it's not all sunshine and rainbows – remote working can blur the line between work and home life, making it harder to switch off and unwind. Additionally, some employees struggle with isolation and the lack of face-to-face interaction with colleagues.
Before the pandemic, I was self-employed and had already started working from home, but if I am honest, I missed the social interaction that came from working in a team. It was this that lead me to Corvus People. We work on a hybrid basis, which suits me from a work-life balance perspective, as juggling two young boys (and the newest addition, a cocker spaniel puppy) can require a *little* bit of flexibility.
So, what can employers do to make their office-based roles more competitive?
In the first instance, it is worth considering why this role needs to be full-time office-based. Not all roles are suitable for homeworking, but if similar jobs are available with a hybrid offering, you may want to highlight the reasons to potential candidates. If you aren't sure why, then it could be time to think about offering hybrid working as a benefit for those who can and would avail of it.
If hybrid working isn't possible, there are other ways to be flexible. You could consider offering flexible working hours, allowing employees to work around their commitments and avoid peak-hour commutes. This can be particularly appealing for employees with children or other caring responsibilities. From speaking with candidates, even just a bit of flexibility with start times and finish times can make all the difference.
Of course, you should consider your overall compensation and benefits package versus similar positions in the market. Why would top talent choose you? Hybrid working is widely considered a benefit amongst candidates, so offering a like-for-like on the rest of the package may not be enough.
In saying that, it's not just about the perks – it's also about creating a culture that values and supports employees. This means providing opportunities for career development, regular feedback, and recognition, and promoting a healthy work-life balance. Employers who can create a supportive and engaging workplace culture are more likely to attract and retain talented employees.
Competing with hybrid roles may feel like a challenge, but ultimately, it comes down to two things – being competitive in the market and knowing your unique value proposition. You may not have hybrid working, but perhaps you have an employee development programme which means all senior staff are recruited internally. Or maybe you have a state-of-the-art office space with free onsite parking. Take the time to understand what makes you different from other employers and communicate that with your potential hires, and you will be sure to attract candidates that are right for your business.
Written by Helen Cosgrove