Retain before you have to replace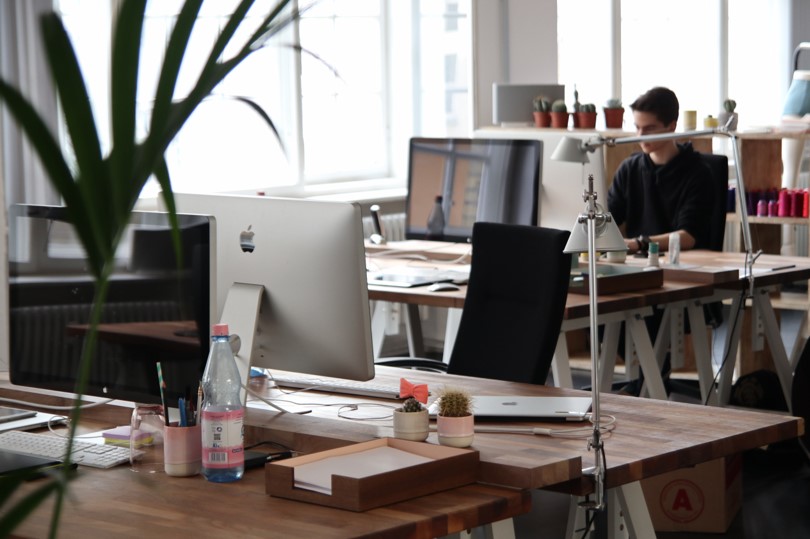 I don't know what happened…one minute it was going fine, and then the next, they had gone!
If you are a manager or employer who has found yourself saying this, in all likelihood, it wasn't all going fine for a while. But a critical member of your team has resigned, and you're left wondering what happened – and even worse, you have to move fast to replace them and their expertise.
Wouldn't it be easier to retain your talent in the first place?
According to Bonusly, "Employee engagement is already one of the most important differentiators for modern organisations, and it's on the minds of nearly every organisational leader".
So, what can you do to help keep your top talent?
Creating strong employee morale and job satisfaction is key to ensuring you remain competitive in the market. After all, your employees could be the ones who bring in business, deal with customers and add to brand value. Your employees allow your company to grow and are crucial to business success.
Richard Branson is quoted as saying: "Clients do not come first. Employees come first. If you take care of your employees, they will take care of the clients".
Hopefully, the following points are useful in your pursuit of retention:
Make the employee feel special. Ensure that your employees feel they are contributing to the company's success. If possible, involve them in decision-making, let them take ownership of their role, and trust them to do their job. Recognise and reward achievements and motivate them to seek opportunities to learn. Continuing professional development is a key tool in ensuring job satisfaction, so creating an environment where learning is central will help you keep employees engaged.
Make sure that the package on offer is competitive in your industry. Notice I say package and not just salary. Nonfinancial benefits can include bonuses, recognition, on-site opportunities, training, work-from-home options, vacations, company shares, involvement in decision-making etc. All of the above can have a major bearing on employee retention. Combine this with a fair and transparent policy on promotions and you'll help encourage your team to stay around.
Be flexible. I suppose this is the new mantra of lots of organisations regardless of size or sector. Given the changes to the global job market over the last few years it's for the most part now an expectation that companies offer opportunities for a better work-life balance.
According to Owl Labs, "Companies supporting work-from-home have 25% lower employee turnover than the organisations that don't."
Try to match headcount to workload. It makes more sense to grow your team rather than put undue pressure on existing employees. Not an easy task in the current climate I know, but it will help to ensure that your current team remain focused on their core activities. You should forecast your team size along with your planned growth. Not only will this make for smoother running of the business should you unexpectedly lose a team member, but it will allow you to take on more work as it arises.
Be supportive and empathetic. Never forget that your team are people and, as people, are unique. Each will have different aspirations, motivations, attitudes, challenges, distractions, and frustrations so it's rarely a one size fits all approach which works. However, ensuring that you spot when someone needs support for whatever reason and then doing something about it can mean a lot in terms of continued motivation.
Have a clear vision or mission statement. For your organisation that your employees understand, believe, and are committed to. Having a clear vision or mission statement is important for aligning employees towards a common goal, increasing motivation and engagement, establishing the organisation's brand identity, and providing a framework for decision-making.
Of course, having a good employee retention strategy requires an understanding of real-life statistics and data. It is through analysing the trends within your business that you can identify the areas where you can improve.
Retaining top talent is crucial for the success of any organisation. To achieve this, companies need to create a positive work environment that supports employee morale and job satisfaction. By following these steps, organisations can increase employee engagement and reduce turnover, ensuring long-term success.
At Corvus People, we have a clear purpose – we want to see people succeed. We offer support across the entire employee lifecycle, and our range of solutions fits seamlessly into your business. Please get in touch if you feel we can help.
Written by Myles McKeown