How to improve your employee retention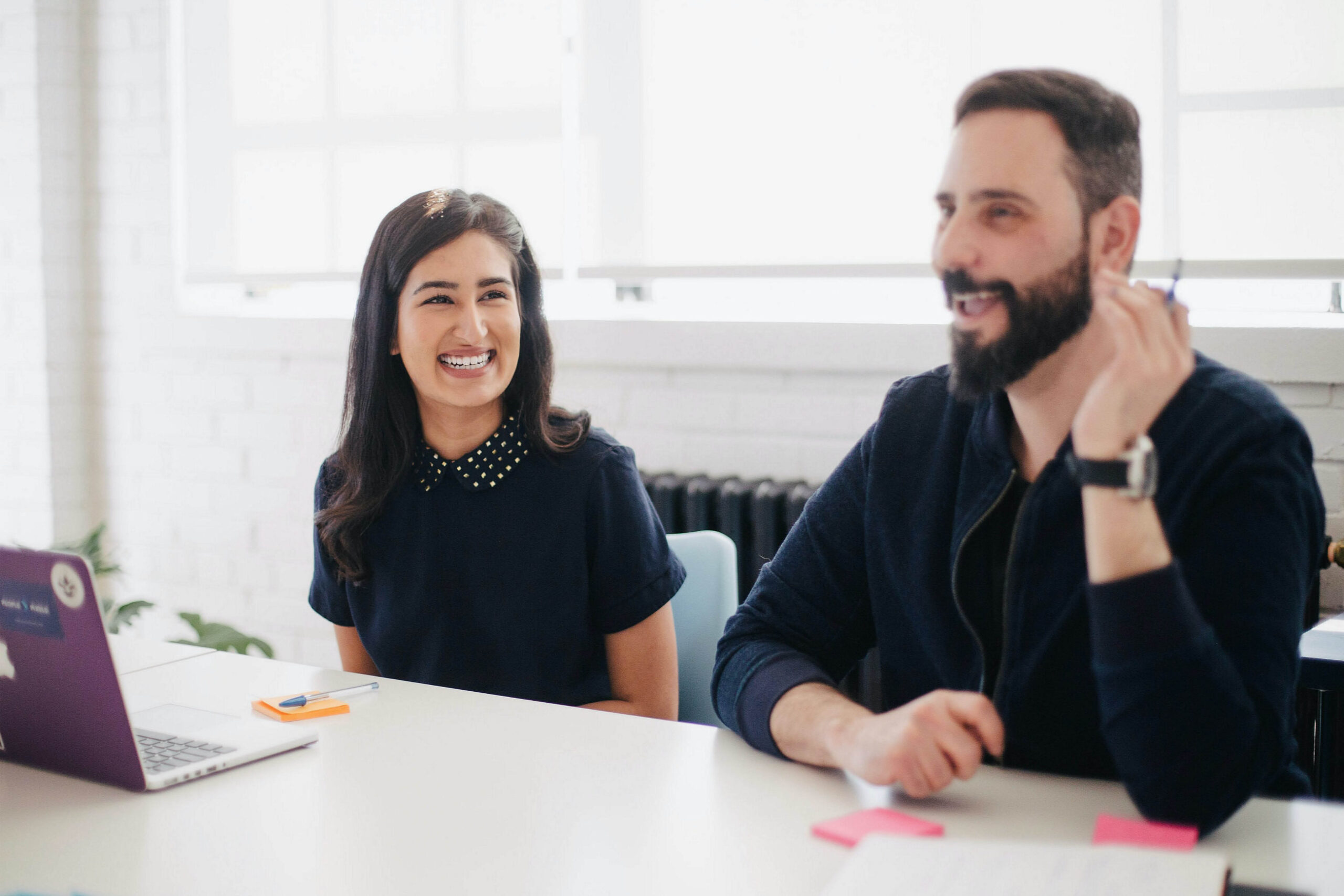 Work is a huge part of our lives, so we should enjoy what we do. Therefore, it's no surprise that people who dislike their job or feel dissatisfied with what they're doing, won't stick around for long.
Working to improve staff retention rates and keeping talented team members should always be a business priority. Low staff turnover means less time and money spent on recruitment; it also helps to build a strong employer brand, increasing your candidate attraction.
So, how can you improve employee retention and set your business apart from your competitors?
Hire the right fit
This might sound obvious, but the foundation of staff retention starts with hiring employees who align with your company's values, culture, and job requirements. In terms of how we approach recruitment at Corvus People, we conduct thorough interviews and assessments to ensure that candidates not only have the necessary skills, but also show the right attitude, behaviours, and enthusiasm for the role and our own or our client's organisation.
Have a clear onboarding process
A structured and comprehensive onboarding process can set the tone for your employee's tenure. It helps to provide new employees with a warm welcome, an introduction to company policies, and a clear understanding of their roles and responsibilities. This in turn will help them feel valued and confident in their new position.
Communicate effectively
Communication is important in any business, and it's clear that employees favour an open and honest working environment. Clear communication is essential in the workplace; especially if you want to build trust and ensure you have a positive company culture. Managers play an important part in this and businesses should equip them with the resources they need to deal with any issues effectively.
This helps staff feel supported in their role and improves staff retention rates. Employees appreciate feeling listened to by their managers and will ultimately feel happier in their jobs.
Encourage a good work-life balance
Poor work-life balance can lead to stress, burnout, and ultimately exits within your team. It's important to consider your employees' well-being and encourage a good balance across your business.
Some ideas could be to:
Provide flexible and remote working options
Encourage managers to focus on productivity rather than hours
Encourage breaks
Regularly review workloads
Give employees time to volunteer
Increase support for parents
There are many ways to prevent stress and burnout in employees, it can be as simple as insisting that employees take their full lunch break and leave the office at a reasonable time. Not only does it help your staff, but it also increases their productivity when they're in the office.
Offer development opportunities
Career progression is a priority for the majority of professionals and a lack of development opportunities can lead to disengagement. As an employer, you should take the lead on this from day one. Work with your employees to decide on a clear career development path, and catch up with them regularly to check their progress. This could consist of monthly, quarterly, and yearly 1-2-1 meetings. This will help improve staff retention as you'll ensure you're giving your team members added responsibilities as they develop. As a result, they'll feel confident that they can advance in the business and have influence within your organisation.
Praise and reward
Recognising hard work and showing staff that you appreciate their efforts is vital to improving retention rates in your company. One way to do this is to implement a monthly incentive scheme. For example, this could include crowning a 'team member of the month', where a small prize or bonus is given to the deserving winner, boosting morale and helping to make employees feel appreciated.
Ensure you are keeping up with average pay in your industry; if what you're offering doesn't meet this then your employees may go looking elsewhere. Don't worry if you can't offer the most competitive salary, there are other rewards and benefits that you might be able to provide, work life balance goes a long way in creating a desired work environment.
There are many ways to improve staff retention in your company and recognising that employees play a crucial role in your businesses' success is a great start. By treating your staff well; and looking out for their best interests is a surefire way to ensure they don't look elsewhere for a better opportunity.
Written by Helen Cosgrove